KFC are busy cooking the best fried chicken in the world, we are busy
cooking viral contents for them! Let's take a peek on KFC Indonesia's virality cases.
How we transformed 1 netizen's not-so-funny joke into a viral content with
3.7 millions of impressions
A few of our audiences in KFC Indonesia have noticed our reactive communication pattern, and they tried to provoke a response from us. This is a good thing because they give the KFC Indonesia's account additional traffics & engagements, and also viralable contents.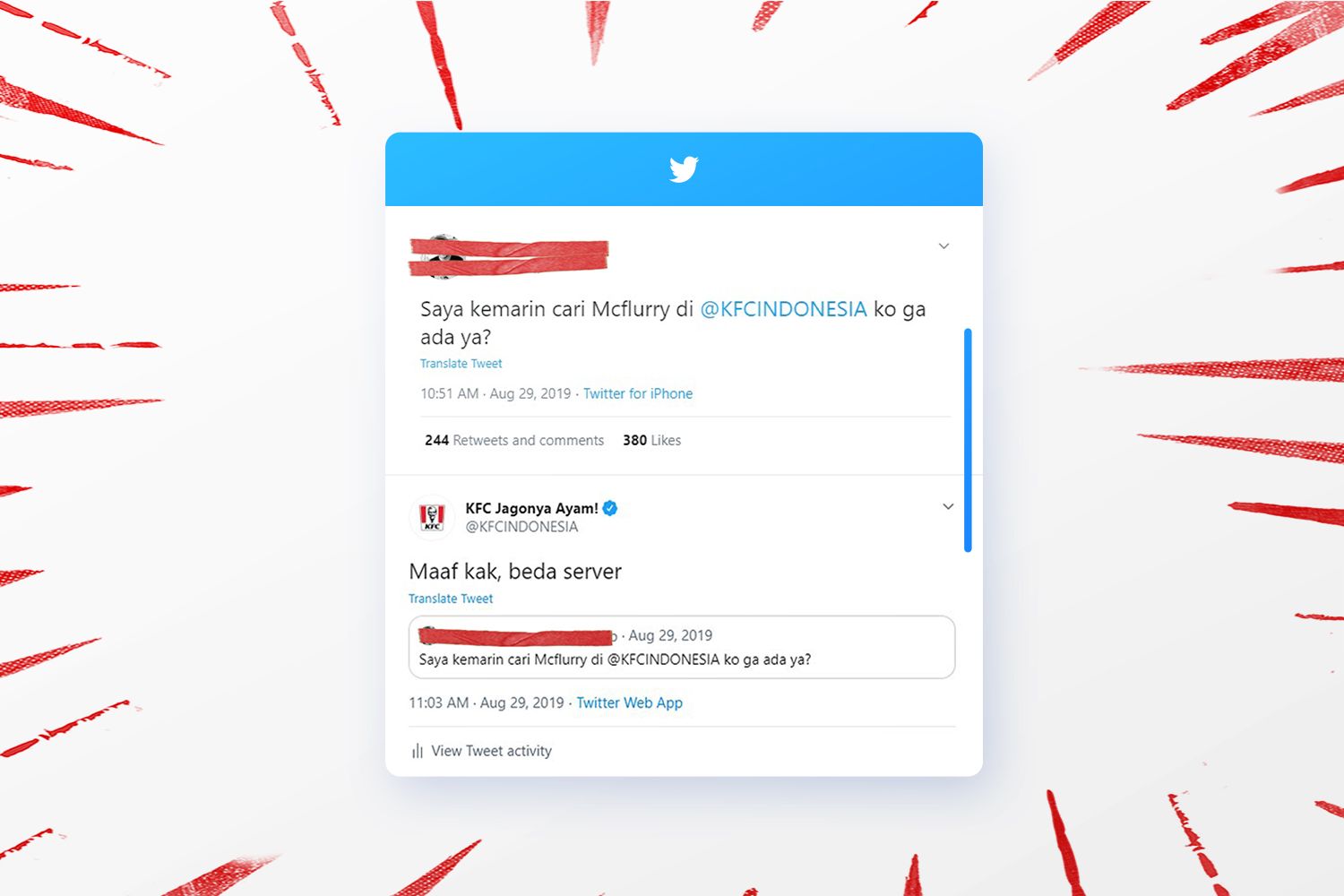 The terminology "beda server" or "salah server" which means "salah sambung",
is a very relevant and dear terminology for Indonesians. We tried to tap in to that
with a familiar and humorous terminology.
Now why would a netizen's not-so-funny joke can be utilized into gathering
3.7 millions of impressions?

#1 We created a momentum which was so encouraging that led
other brands to tap in
This tweet was so extra that other brands like Sosro, Grab, even McD joined in the discussion! While yes, they might get traffic from our tweet, we also got traffic from
their followers that saw their replies.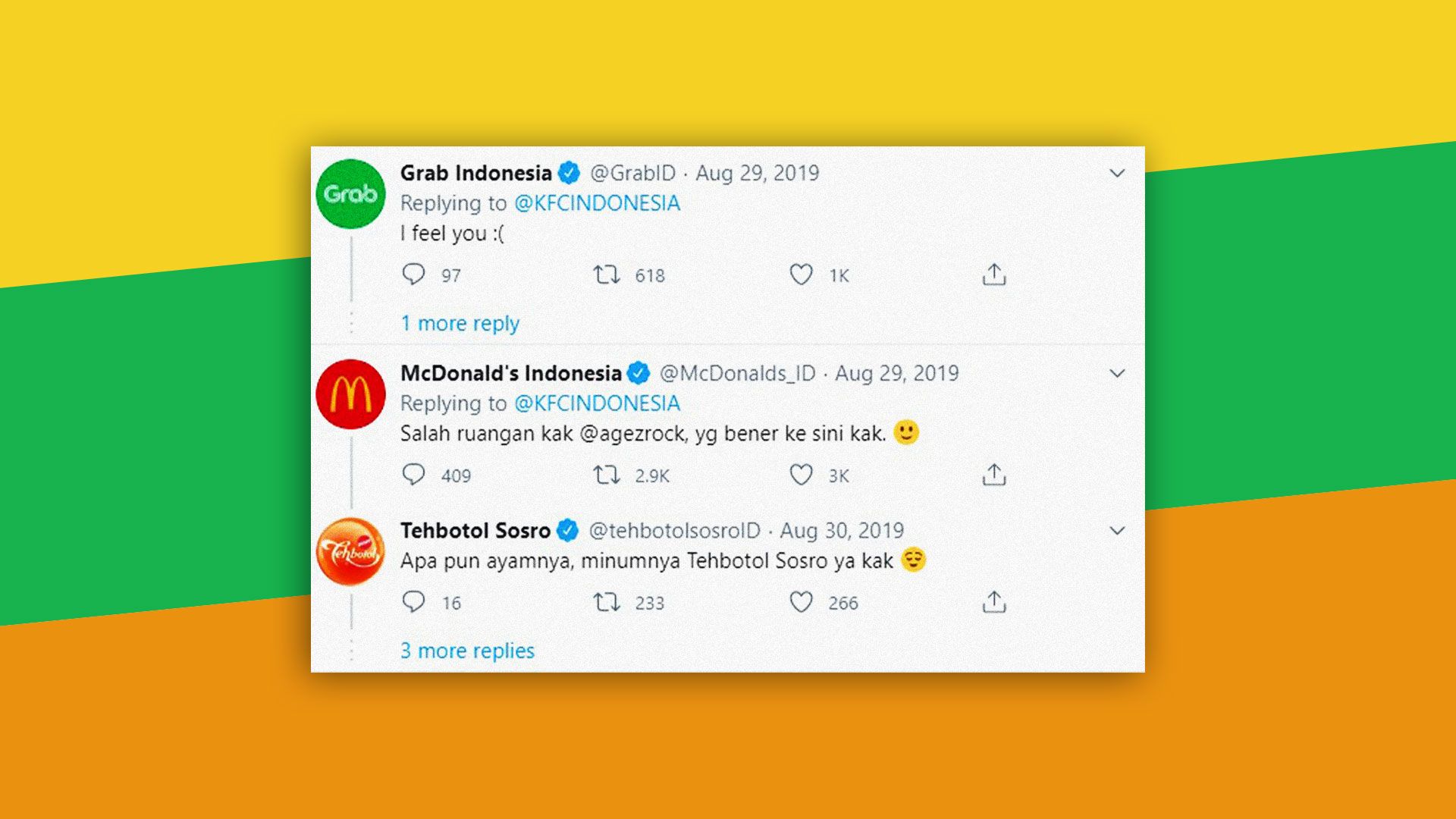 #2 Relevancy with audiences' experience
The tight competition of KFC & McD in Indonesia creates its own unique effect to the audiences. It turns out that many netizens can relate and told their own version of "salah server" experience.