#budayabeberes is a KFC Indonesia campaign that encourage people to clean up their own food after eat at KFC restaurant.
There is a pro and contra in this campaign. And we responding their contra comment with a witty and unapologetic expression that trigger a viral content on Twitter and Facebook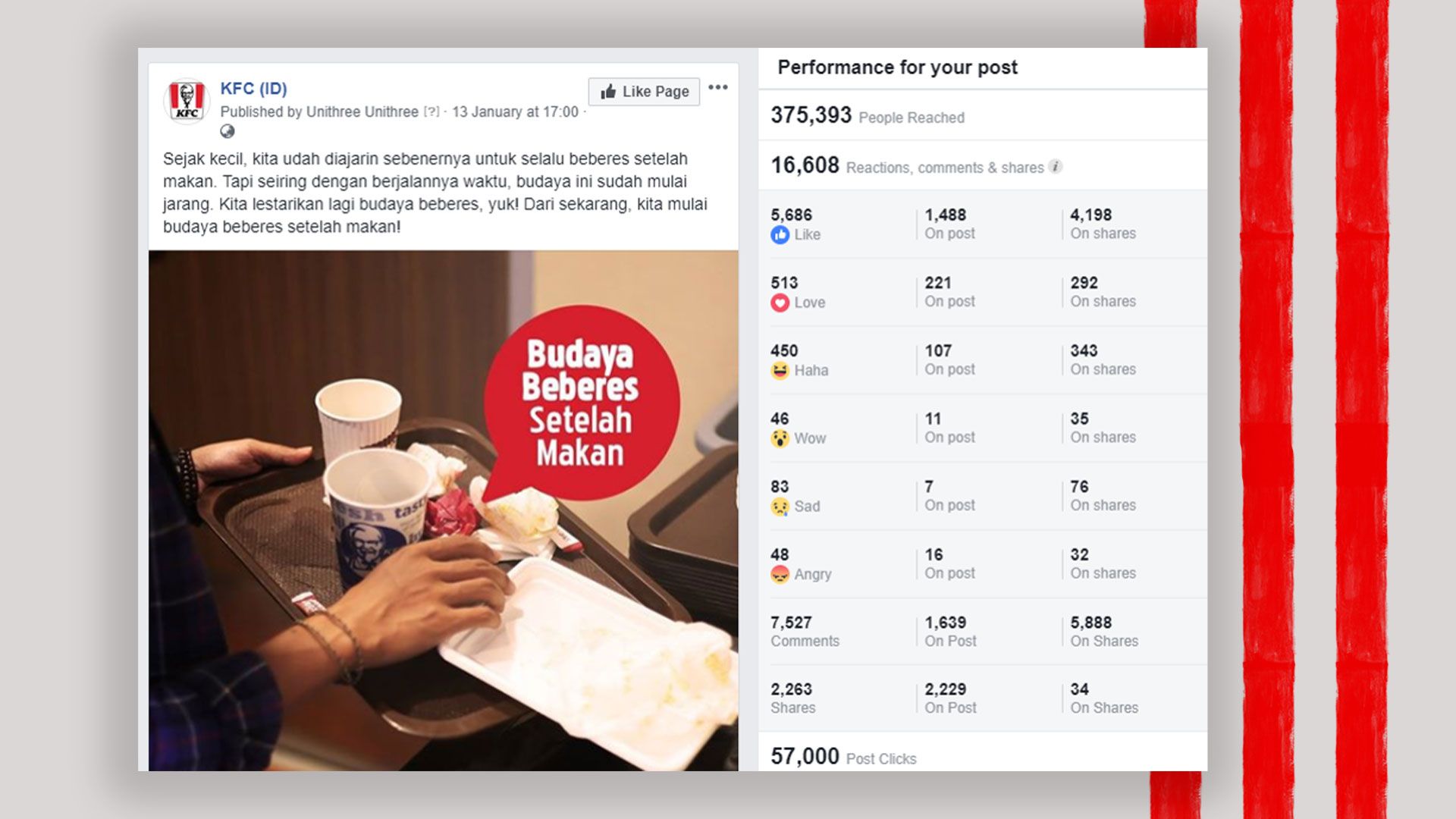 Our #BudayaBeberes Facebook post successfully gathered ± 400.000 reaches & 73.000 engagements (this is big for our Facebook)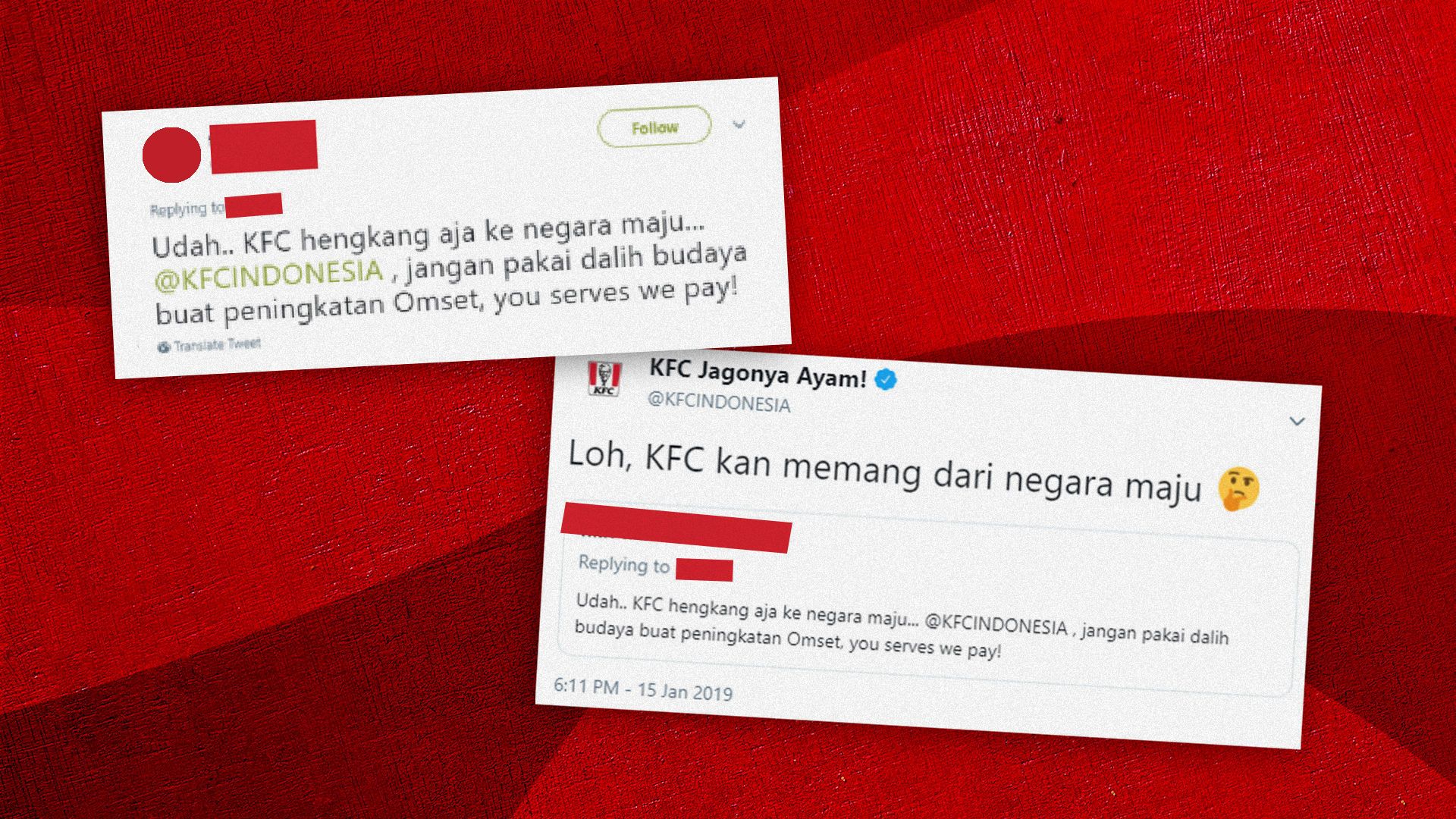 Although a comment like this may be painful to read, we realize the viral-able potential it has, so we went all in.
From this viral tweet we harves

Featured on