As a country with the most Muslim population, Indonesia is renowned for its diverse and fascinating traditions during the holy month of Ramadan, and one of the most exciting ones is the Buka Bersama (bukber) gathering. This event is an excellent opportunity for people to come together and reignite their friendships, making it the ultimate reunion season.
However, let's face it: meeting up with people can be awkward at times, especially with those whom we don't meet that often. You may find yourself in front of a colleague you're not close to, running out of icebreakers while waiting for iftar, or even worse - coming face-to-face with an ex and their new partner, leaving you speechless and uncomfortable.
Taco Bell x TentangKita
But fear not! Taco Bell and TentangKita have teamed up to create the ultimate solution to all the awkward BukBer moments. TentangKita is an Indonesian-based card game with a mission to bring people together through thoughtfully crafted questions about experiences, perspectives, impressions, and self-reflection.

With TentangKita, we've created the BukBer Pecah edition, which features 45 fun questions that will not only connect you with others but also make your bukber moments lit!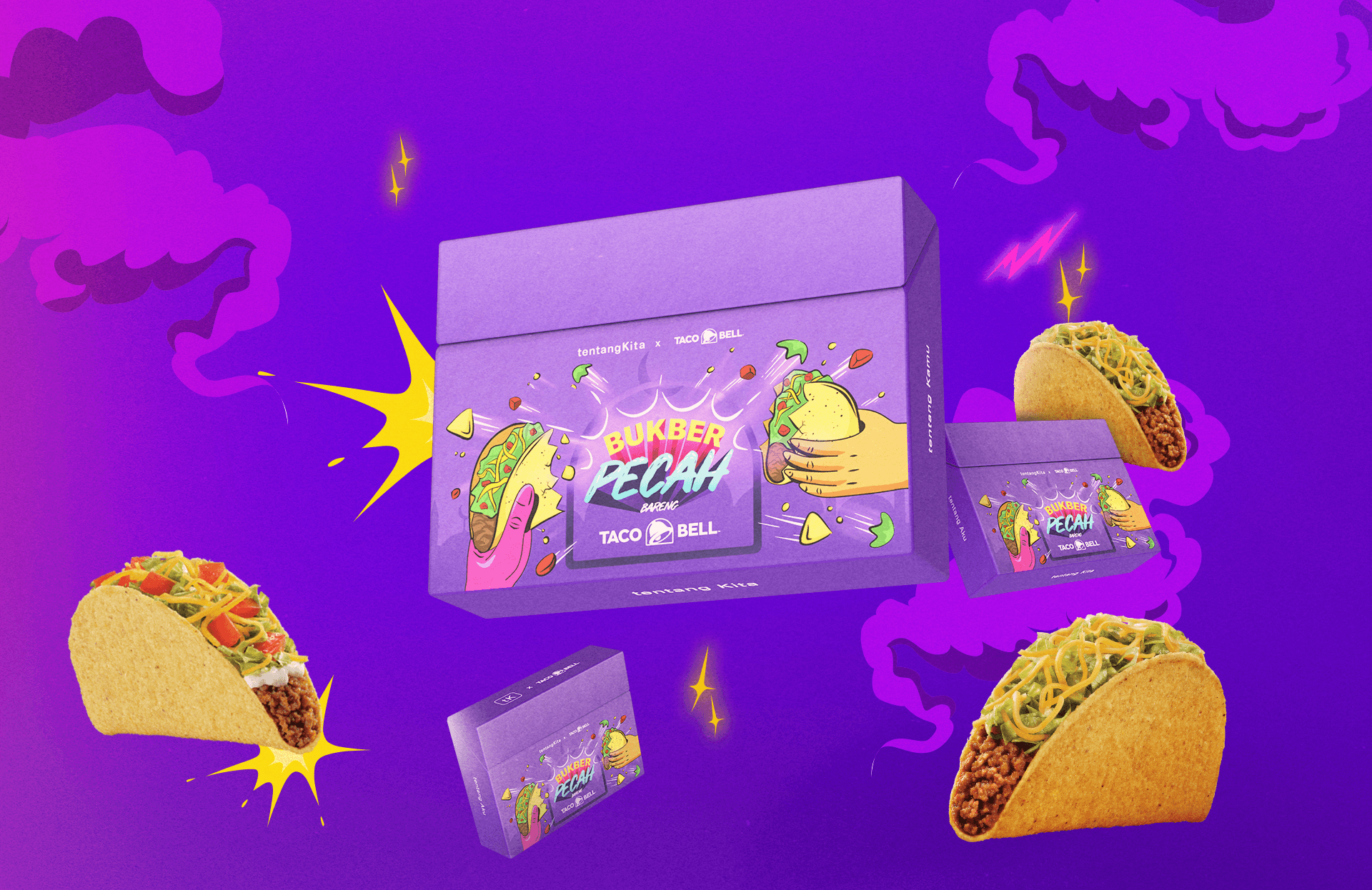 To get them excited about this epic collaboration,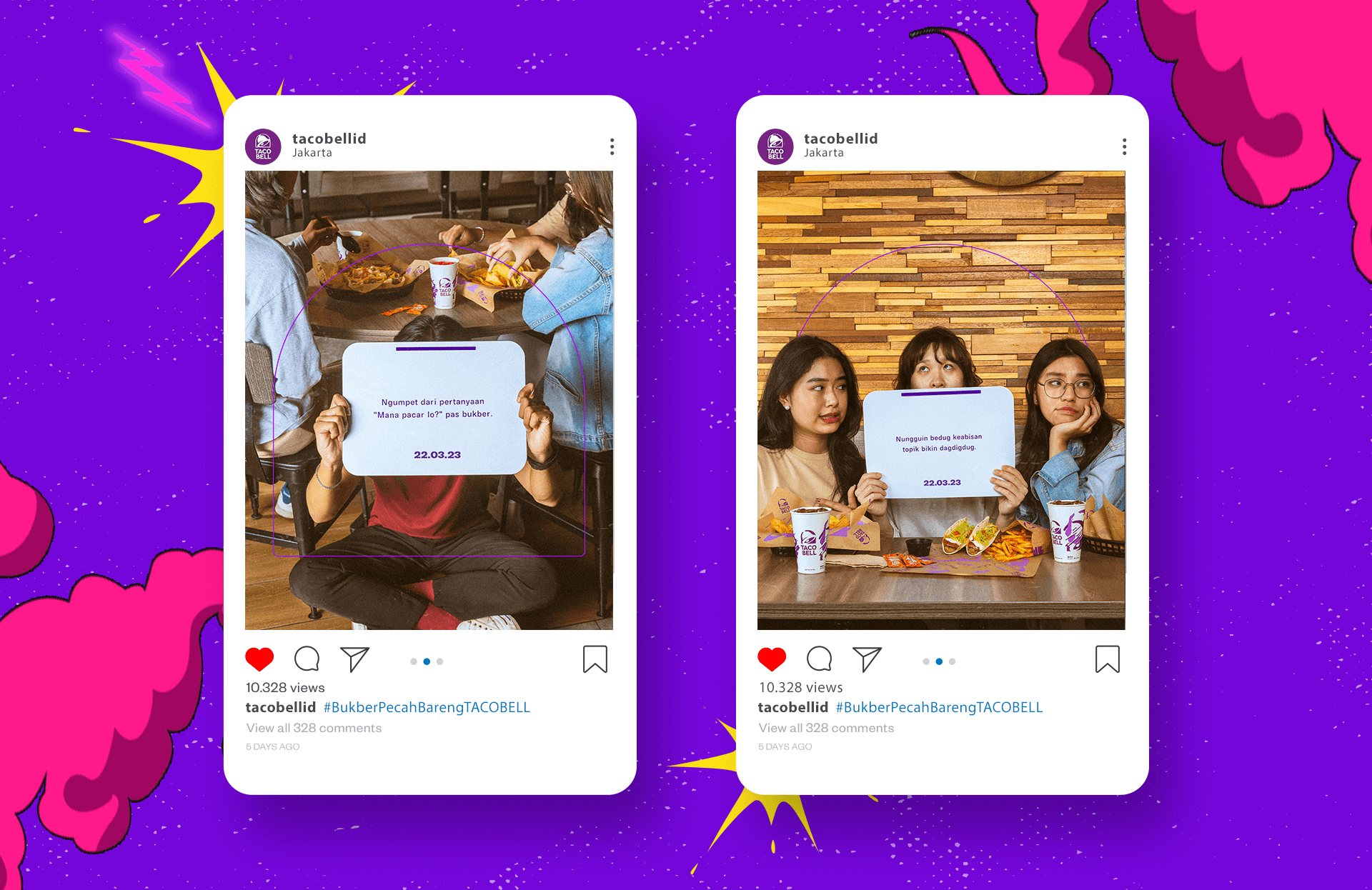 We've been teasing it on our Instagram with a series of posts featuring various awkward moments that usually happen during BukBer

Besides that, we were also excited to hear from their experience! We challenged them to share and confess their most awkward BukBer moment with us through our interactive Instagram Story question box.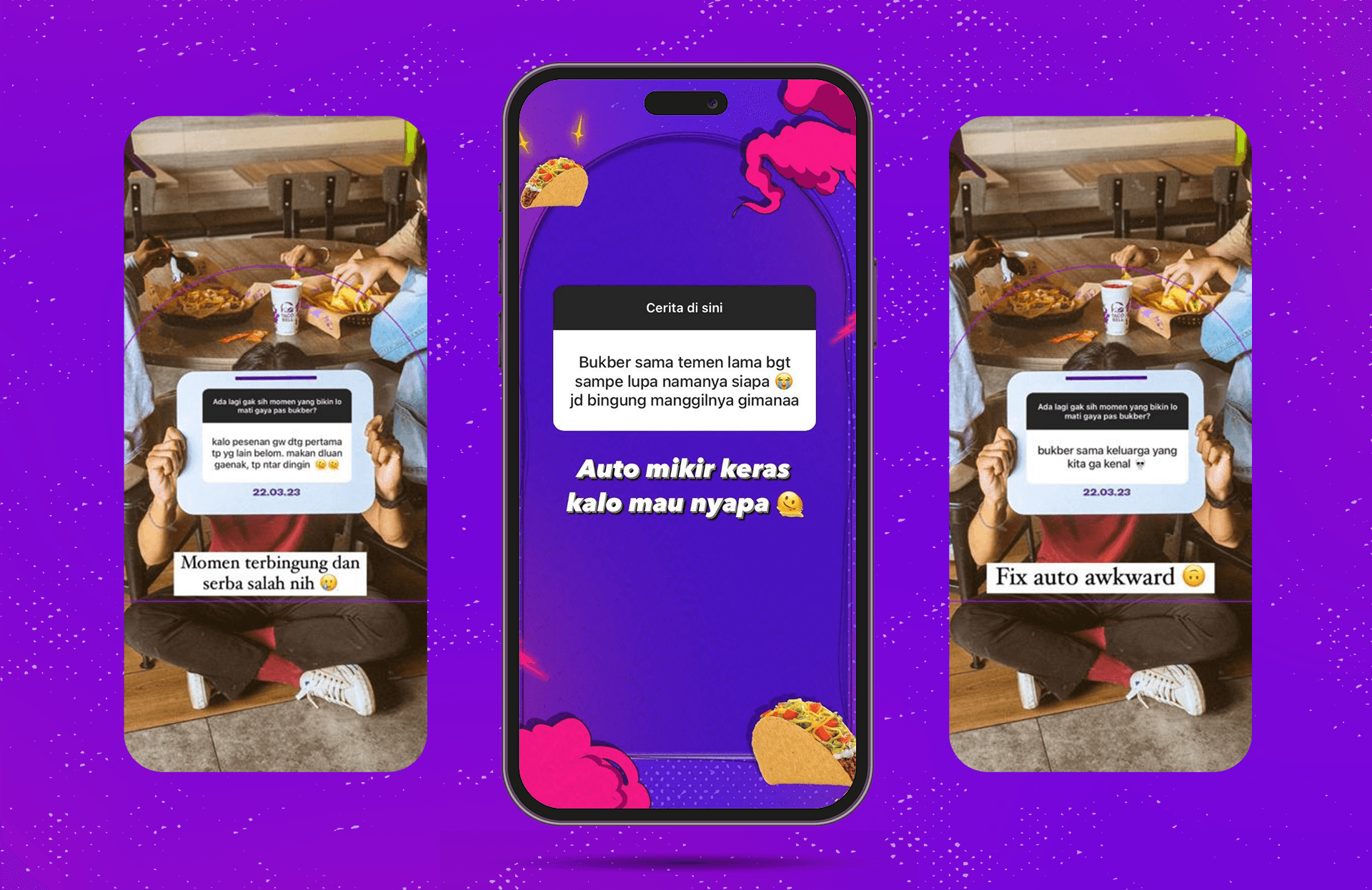 Now, how can you get your hands on these special cards, you ask?
Simple! You can find these special cards at every Taco Bell store, and they're FREE to borrow while you dine.

We've taken this idea a step further by placing emergency boxes of BukBer Pecah Cards in all our stores as a helpful reminder for our customers. So, whenever they find themselves in need to crack those awkward moments during BukBer, these cards are always within reach, ready to save the day!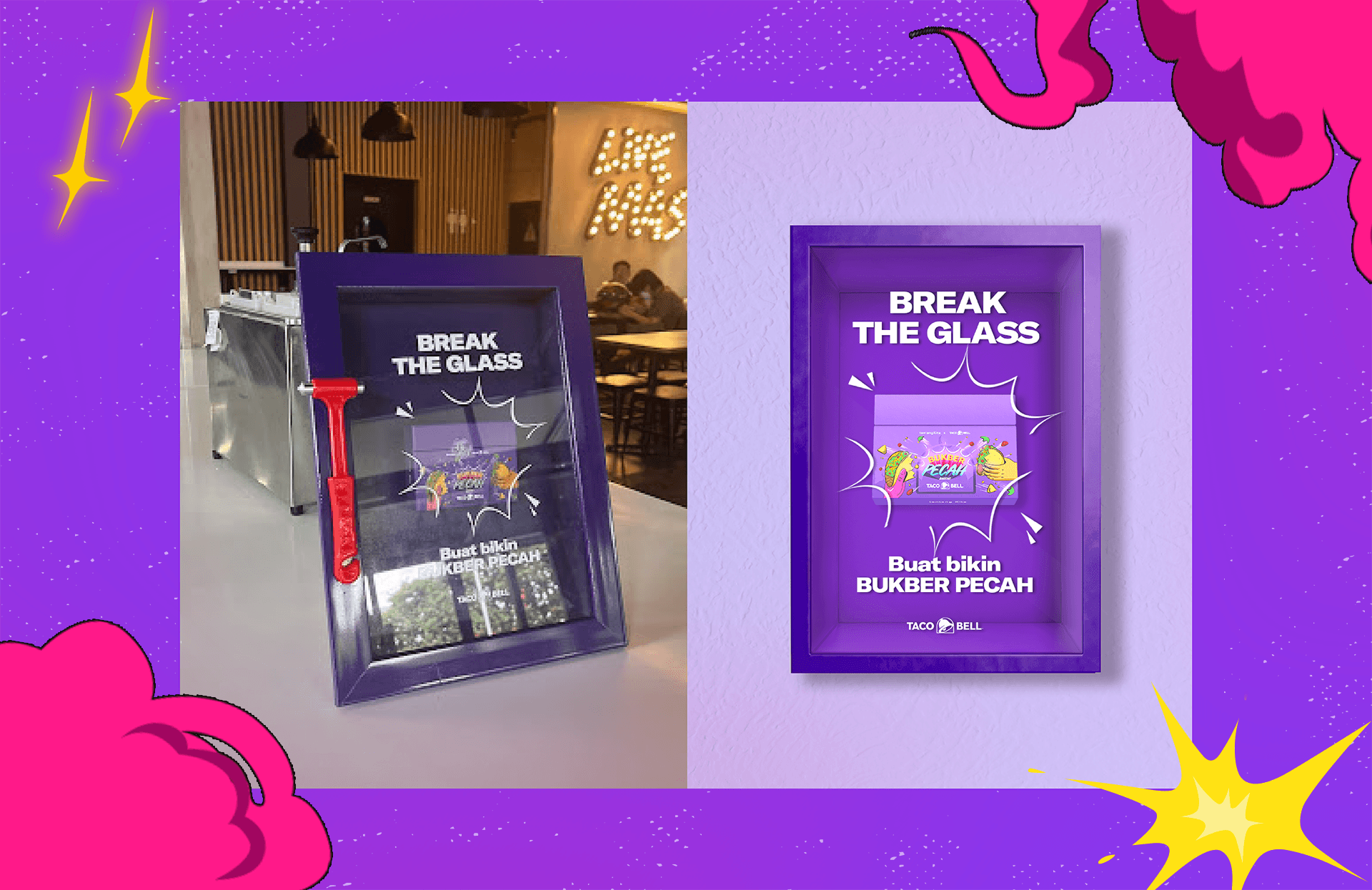 *Pro-tip: Please don't break the box… Just ask the Taco Bell staff to borrow the card instead!
If you love the game as much as we do,
you can even take it home with you! We're offering a limited party pack that includes the BukBer Pecah Card as a Ramadan Hamper. So whether you're catching up with old friends or need a cool and thoughtful Ramadan gift for your loved ones, Taco Bell's got you covered this BukBer season!
And the best part?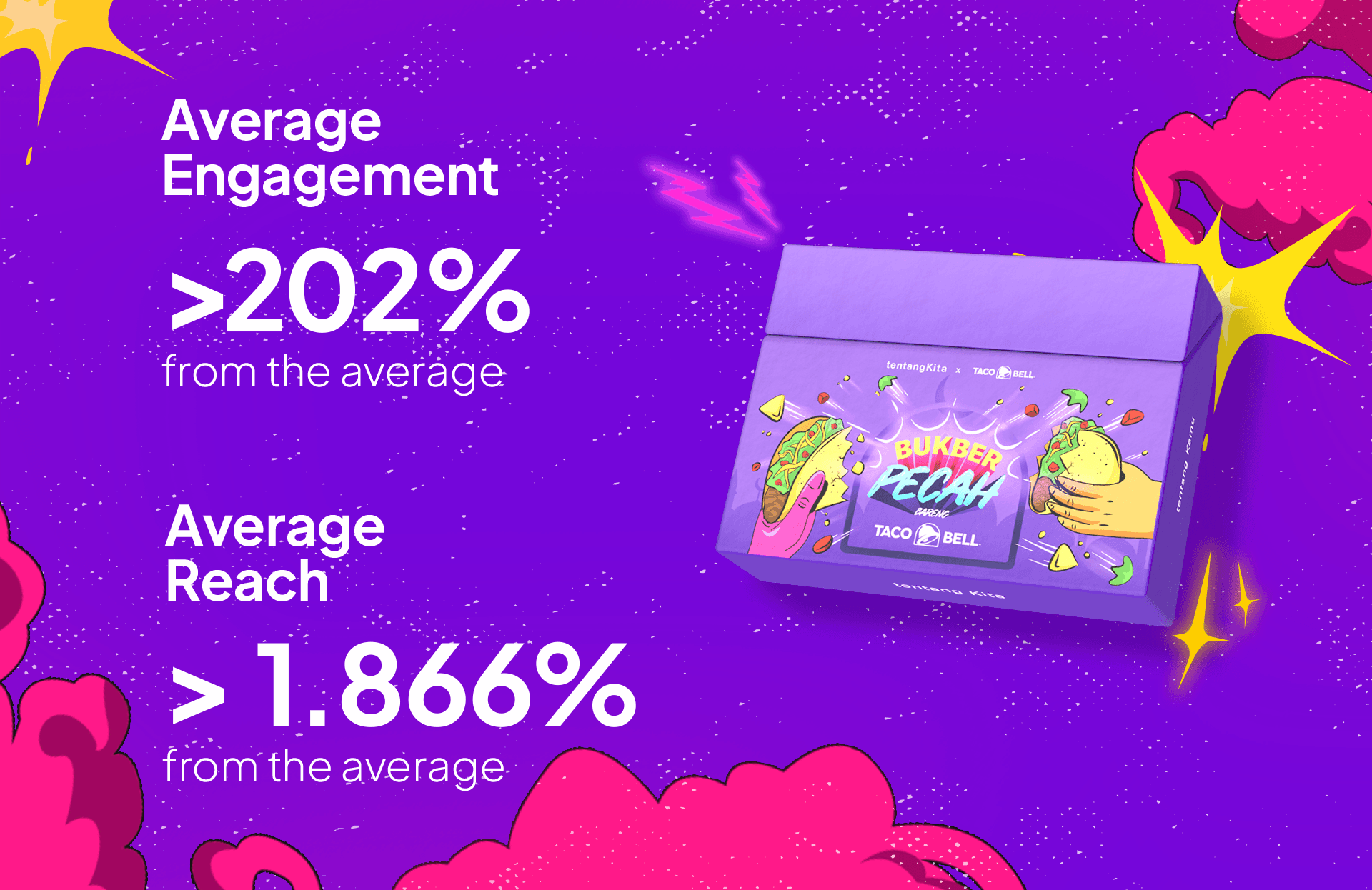 We're thrilled to have helped Taco Bell audiences crack those awkward BukBer moments and make new memories during Ramadan