These cute cardboard characters are currently available at Supergrain stores during the pandemic, especially on new normal. These characters are not only meant for accompany and entertain customers, but also as a sign that those seats aren't available. Yet we did it in more fun way!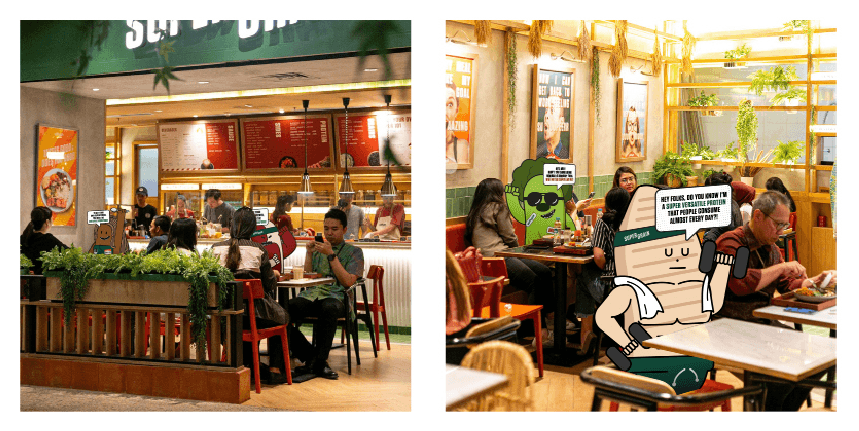 When We See Customer's Smile, We Know We're Winning
This idea arose aligned with the government directive, which maximum 50% seated are allowed in store. Instead of just labeling the seat, we brought it to another level. We made cardboards of different characters, from grain, veggie and proteins you can find in Supergrain. The cardboards will be seated on each table. If one table has 4 chairs, then there will be 2 cardboards in there.
The design of the cardboards are inspired from Sticky Monster Lab and The Smoothie Heroes. From that inspiration, we turn it into several characters for Soba Noodle, Broccoli, Beef and Chicken. Besides funny characters, we also add-on different copies for each character to add spices and create smiles from customer's faces while reading it.