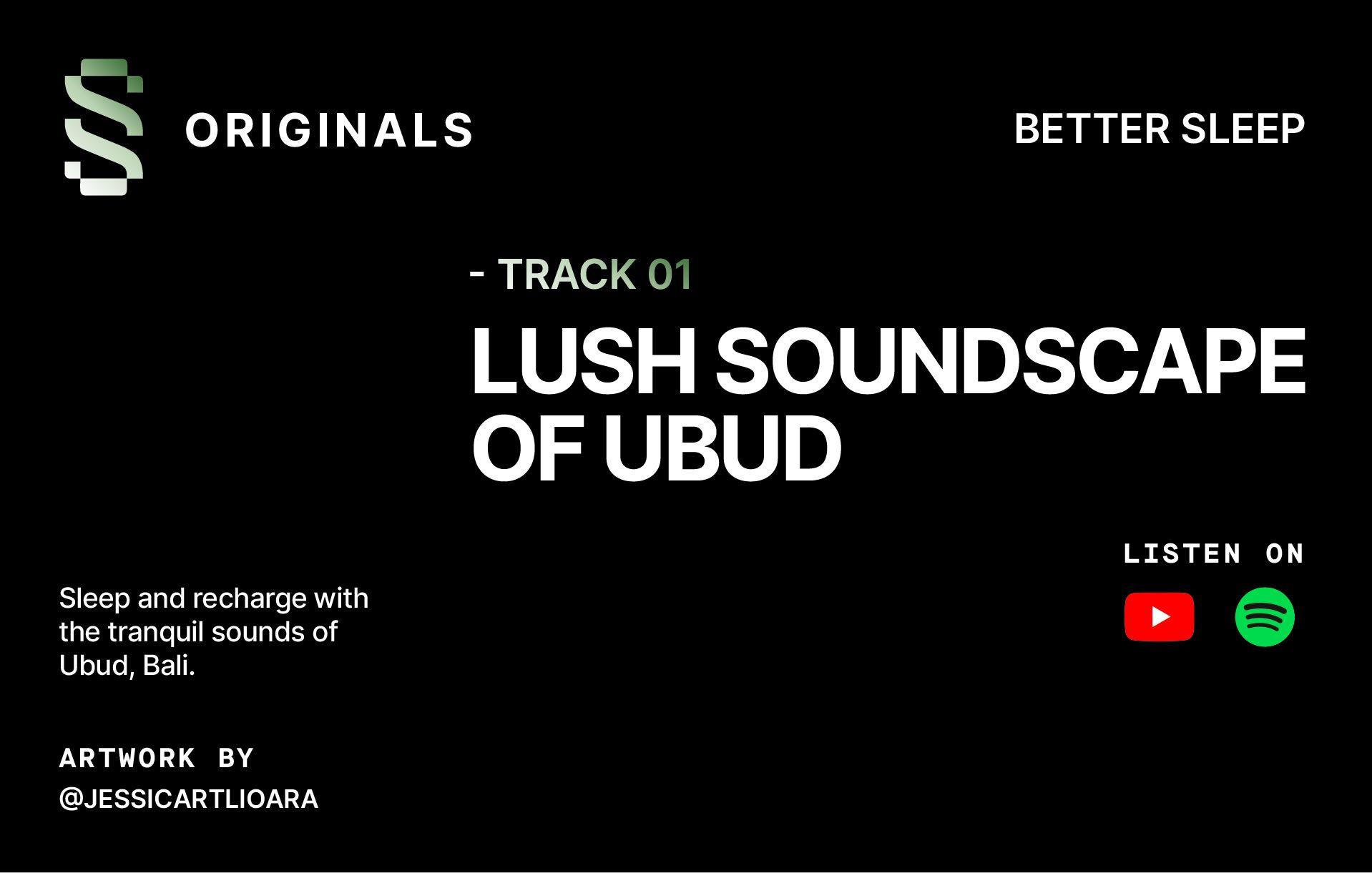 Welcoming a new track from Svargasvara, our sound division.
SvargaSvara is where people & creativity rendezvous.
In SvargaSvara, we are committed to bringing you a synergized digital craft of beautiful visual and calming audio that is specifically designed to relax, meditate, focus, and rejuvenate minds.
We present the first track from our debut album Better Sleep, "Lush Soundscape of Ubud".
Let your mind drift away to the gentle sounds of Ubud, Bali. Play this track to still your mind and heart as part of your wellness journey. Enjoy!