URBN X wanted to solve young millennials' housing problem by providing affordable living space. But looking at our audience, affordability isn't the only priority. They tend to be drawn to something that resonates with their quality.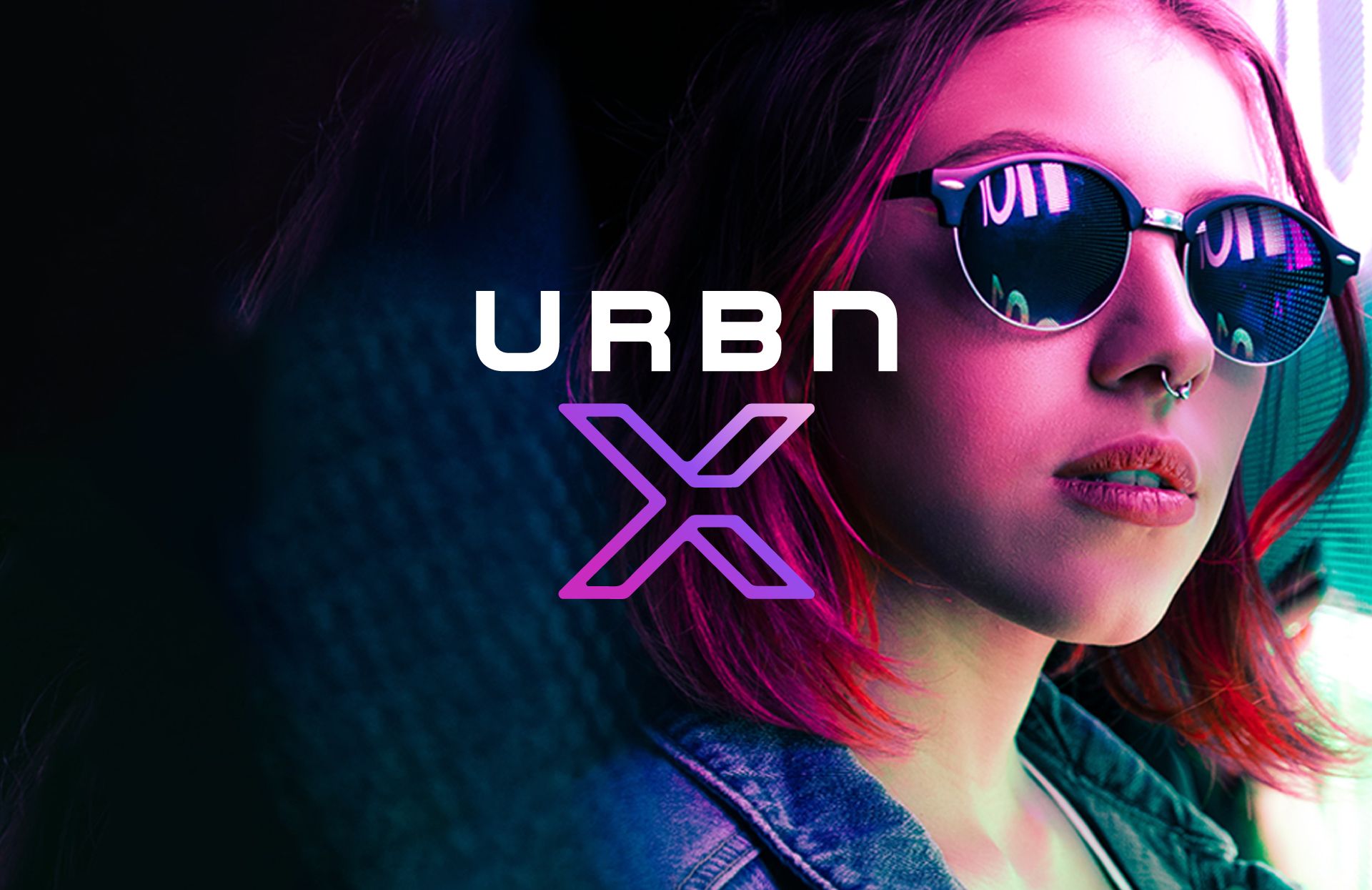 We set URBN X as a place for the resident to interact, collaborate, and innovate. A place that is perfect for them. Amidst the sacrifice they make in order to thrive, their home won't be one. We give them the "Power to Own", own the place, own the stage, own the life they live.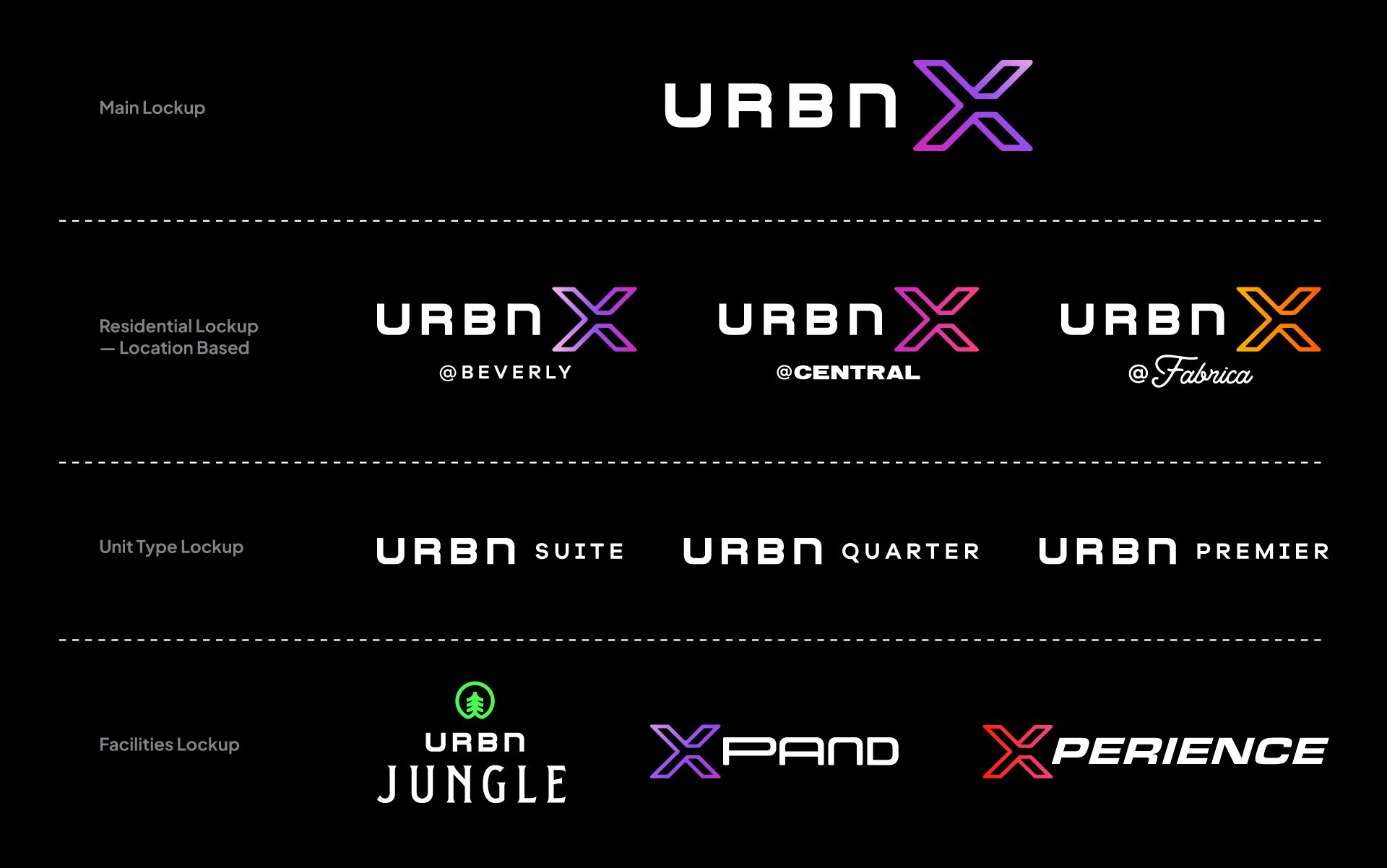 Brand Architecture
Our visual identity is targeted at the "rebellious" and futuristic young generation and it shows in the choice of colors, and typography which set a rather mysterious mood. We also have a brand nomenclature strategy that utilizes the "X" as the anchor.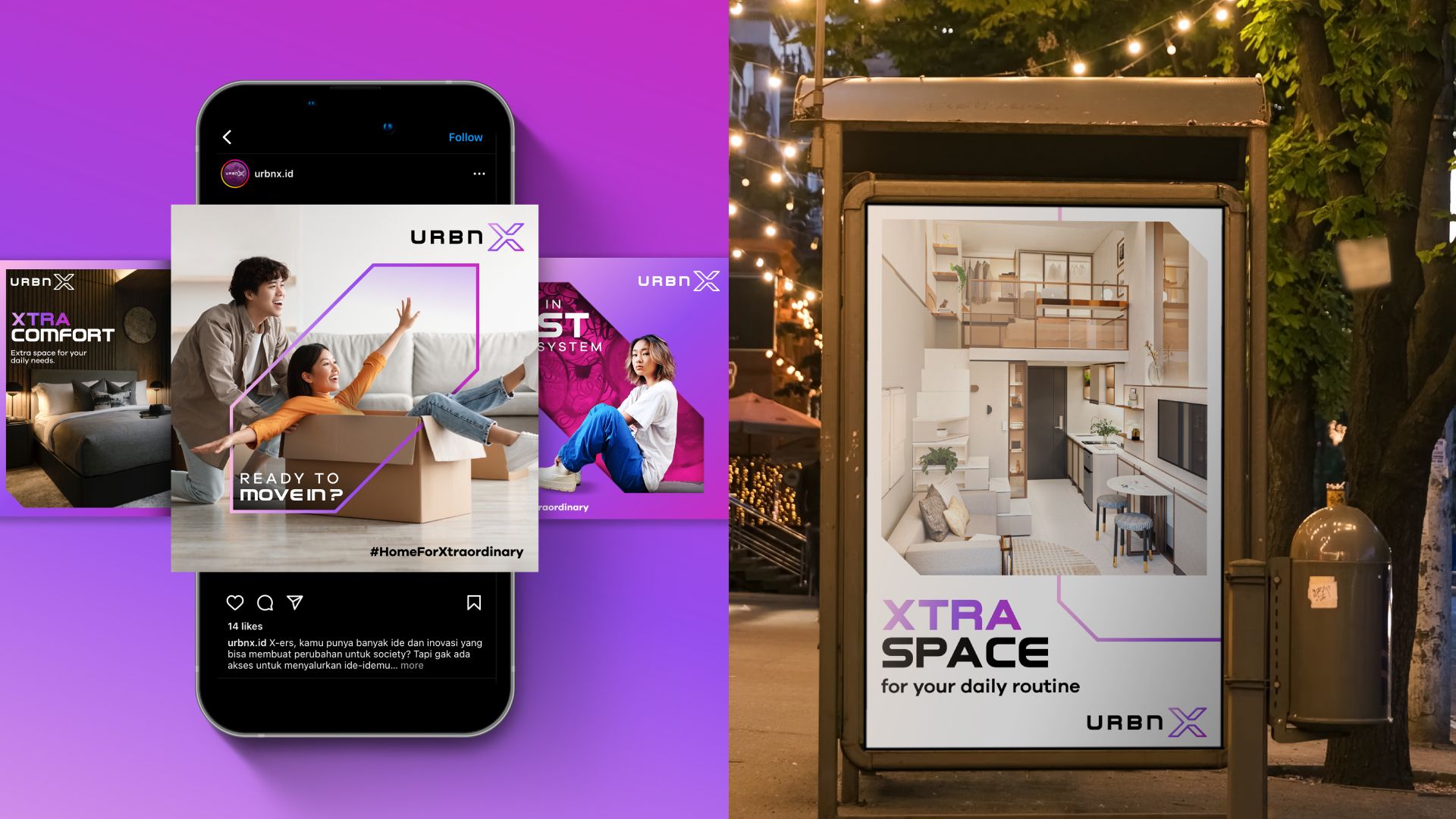 Touchpoints
We also made the visual system as dynamic as possible to accommodate their marketing needs, especially in the housing development industry that requires a lot of marketing collaterals.