Tokyo Hub is a retail section of the Tokyo Riverside Apartment that includes F&B, health and wellness, education, and shopping sections to support the lifestyle quality of the residents.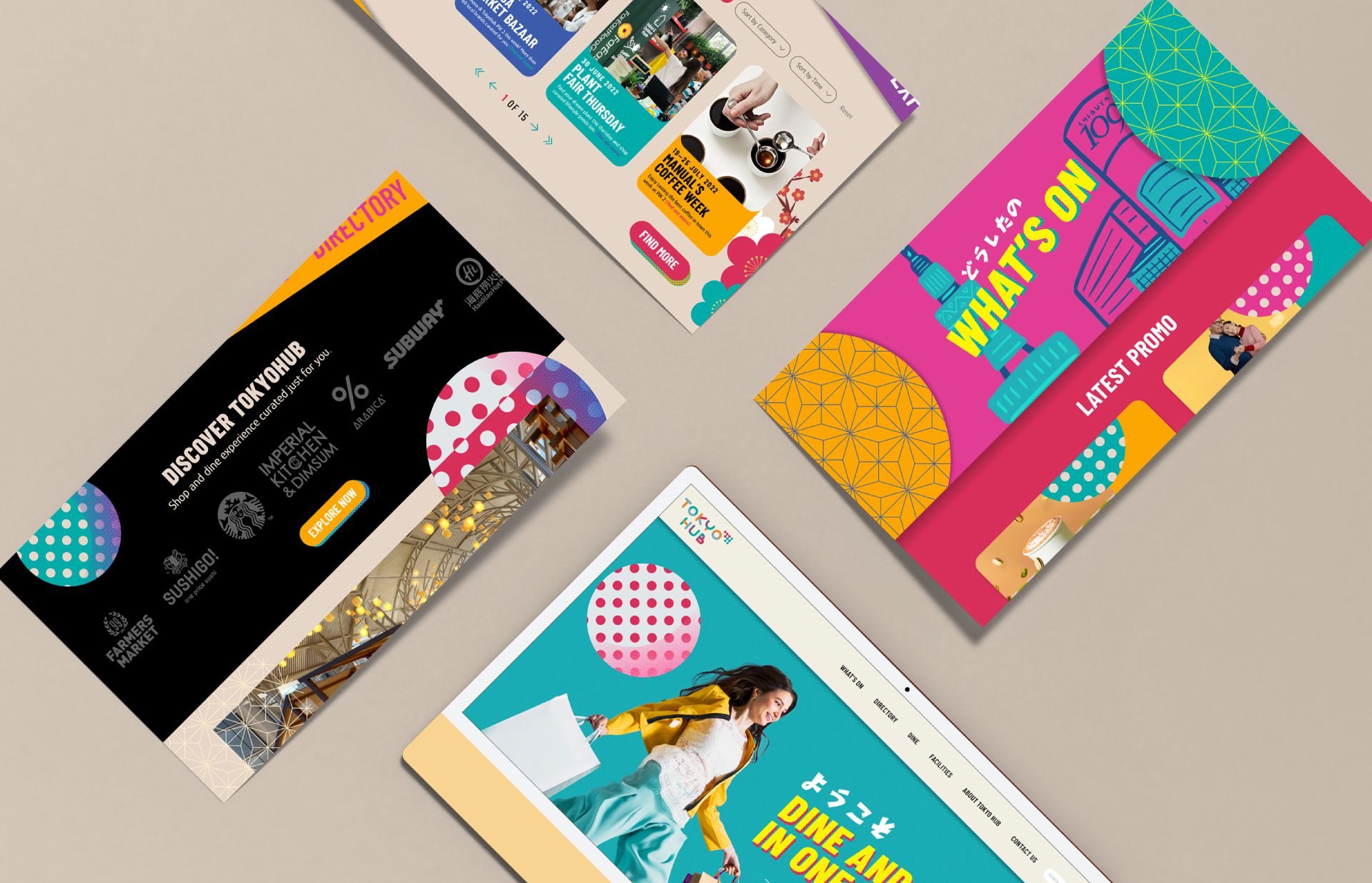 We designed a website that serves as a comprehensive directory for both residents and visitors. In order to create a good and user-friendly website, it's not just based on design, but goes deeper than that. We specifically designed it by creating a suitable sitemap to ensure the customer journey is effective through the user journey map methodology.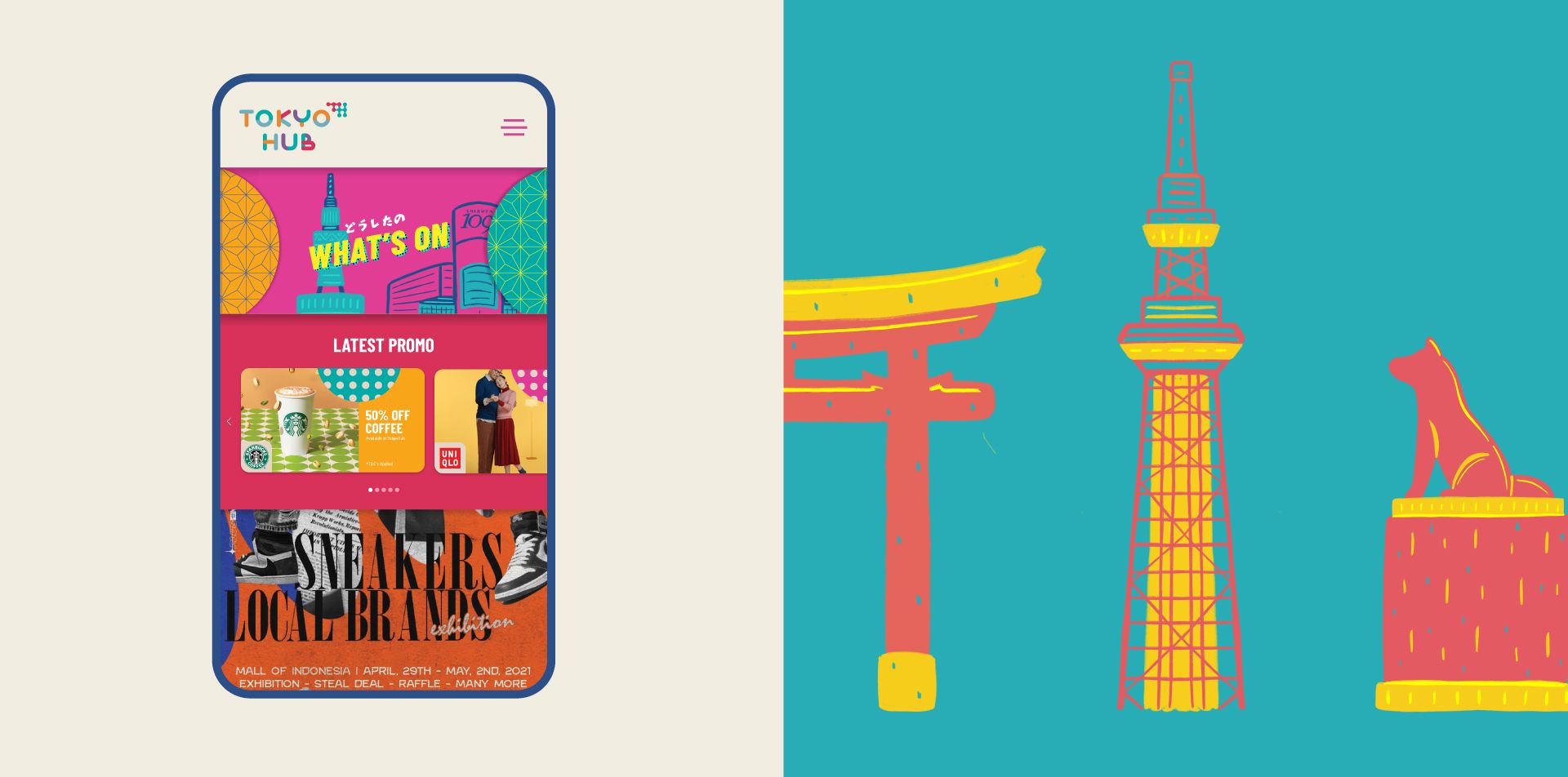 We also developed an appealing design to enhance the brand identity that portrays a Japanese mood and feel, from vibrant colors with textures to create a modern and yet cultural side of Japan, Japanese patterns, a choice of bold typography, and iconography with a hand-drawn style."