SuperGrain is a restaurant located in Jakarta, providing comfort food cooked in a healthier way, with natural ingredients. That way you can rule out the guilty feeling when you eat. They serve great healthy food, served while still warm.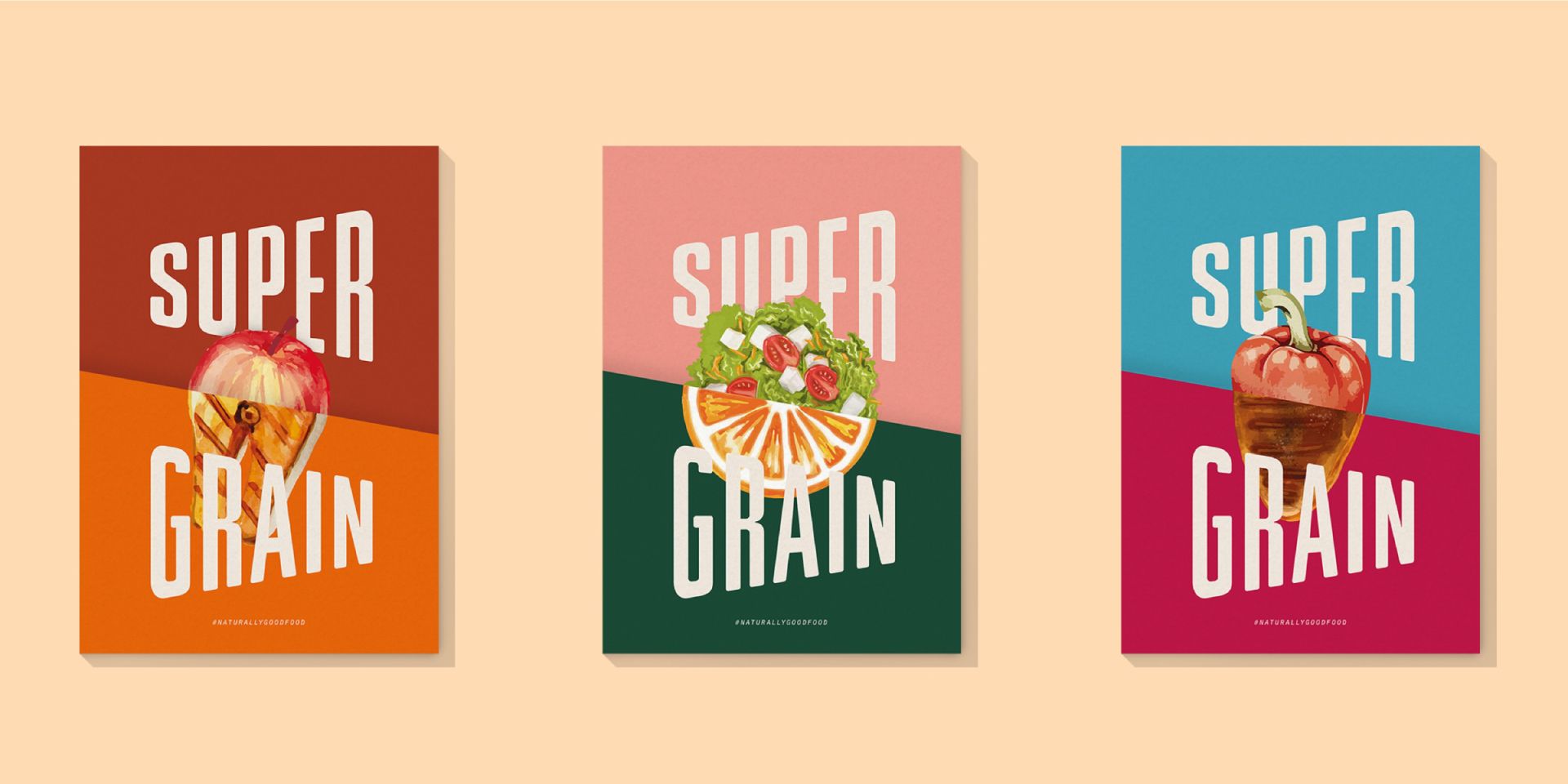 Good input equals good output
"You are what you eat". We believe everything that goes
into our body reflects so many aspects of ourselves. It goes from physical health, mental, or even our mood. This idea is primarily shown in the logo, which is a composition made from areflection of the word "Super" and "Grain".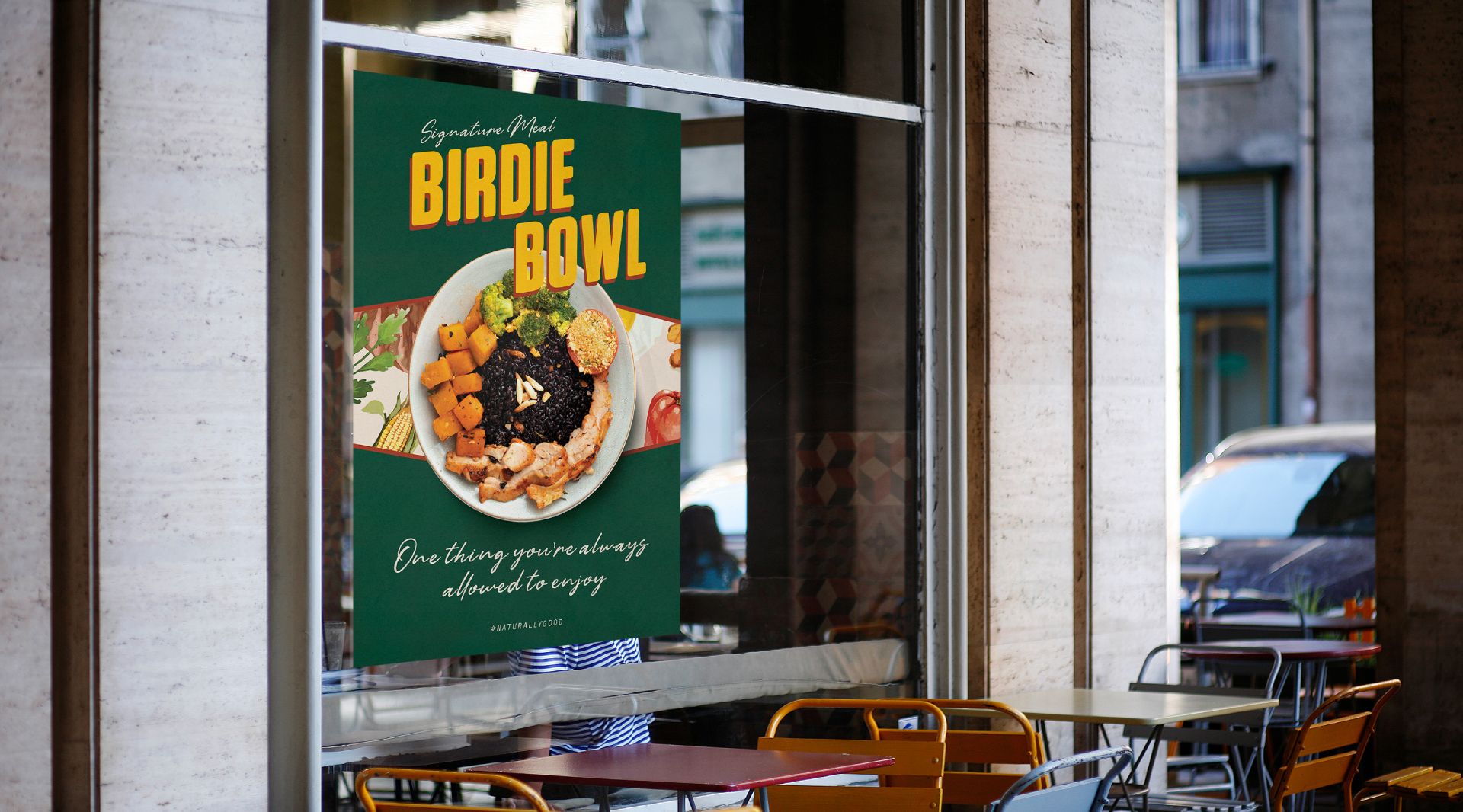 Photography & graphic identity
We believe that in the F&B industry, the product is the main star. Therefore, we ensured that the food photos are treated in such manner as to spark people's appetite, or we might say foodgasm, through angles and preset filters. We also crafted a visual system that's capable of amplifying the product presentation.