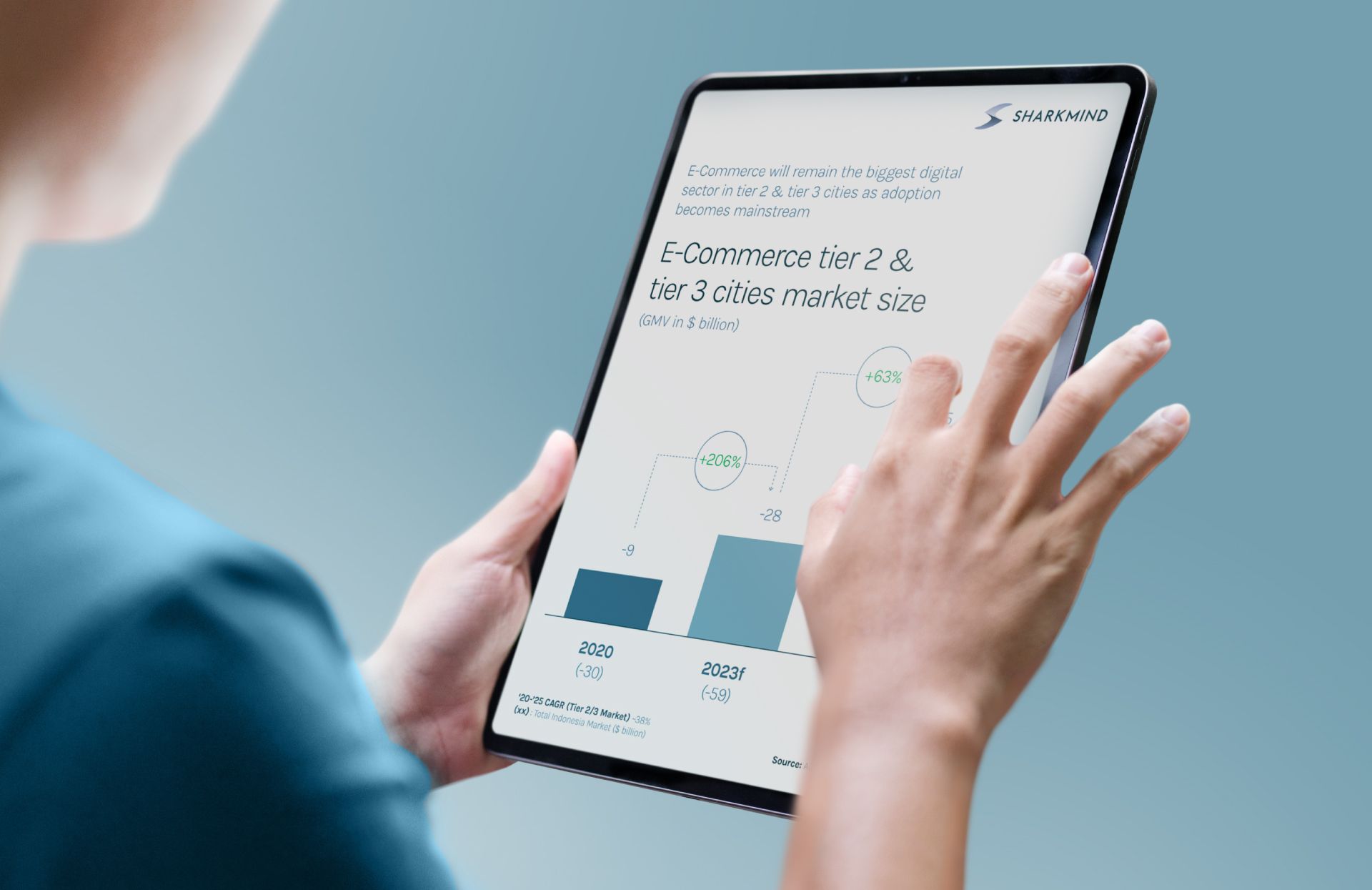 Sharkmind is not your usual 'outsourcing agency' or 'performance agency'. They position ourselves as your "Business Partner", setting up a dedicated team to focus on increasing your revenue and fixing the bottleneck problem of your company in all area.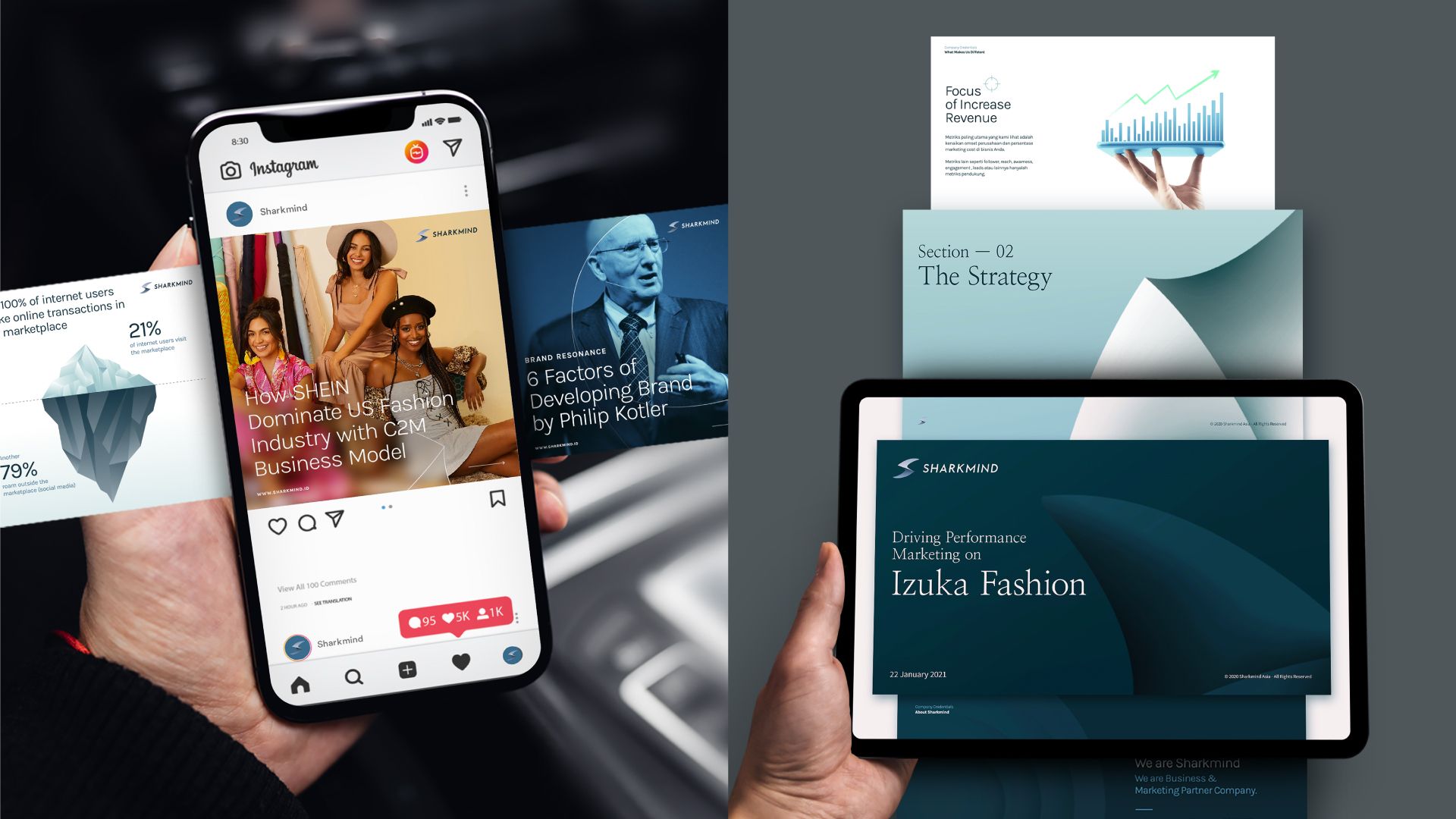 Depth Color System
The Depth System is inspired from the characteristic of the sea that is the deeper you go, it become even darker it become. Contextualize it to content depth that lighter and deeper content will affecting the visual.

Skeumorphism Visual Identity
The visual language uses skeuomorphism to create a familarity factor to the brand identity and provide graphic system which is grounded in real-life.