A promotional video to introduce Taco Bell's spirit and featured product using distinctive and vibrant visual expression.
There are 3 visual highlights in the video:
1. Digital Elements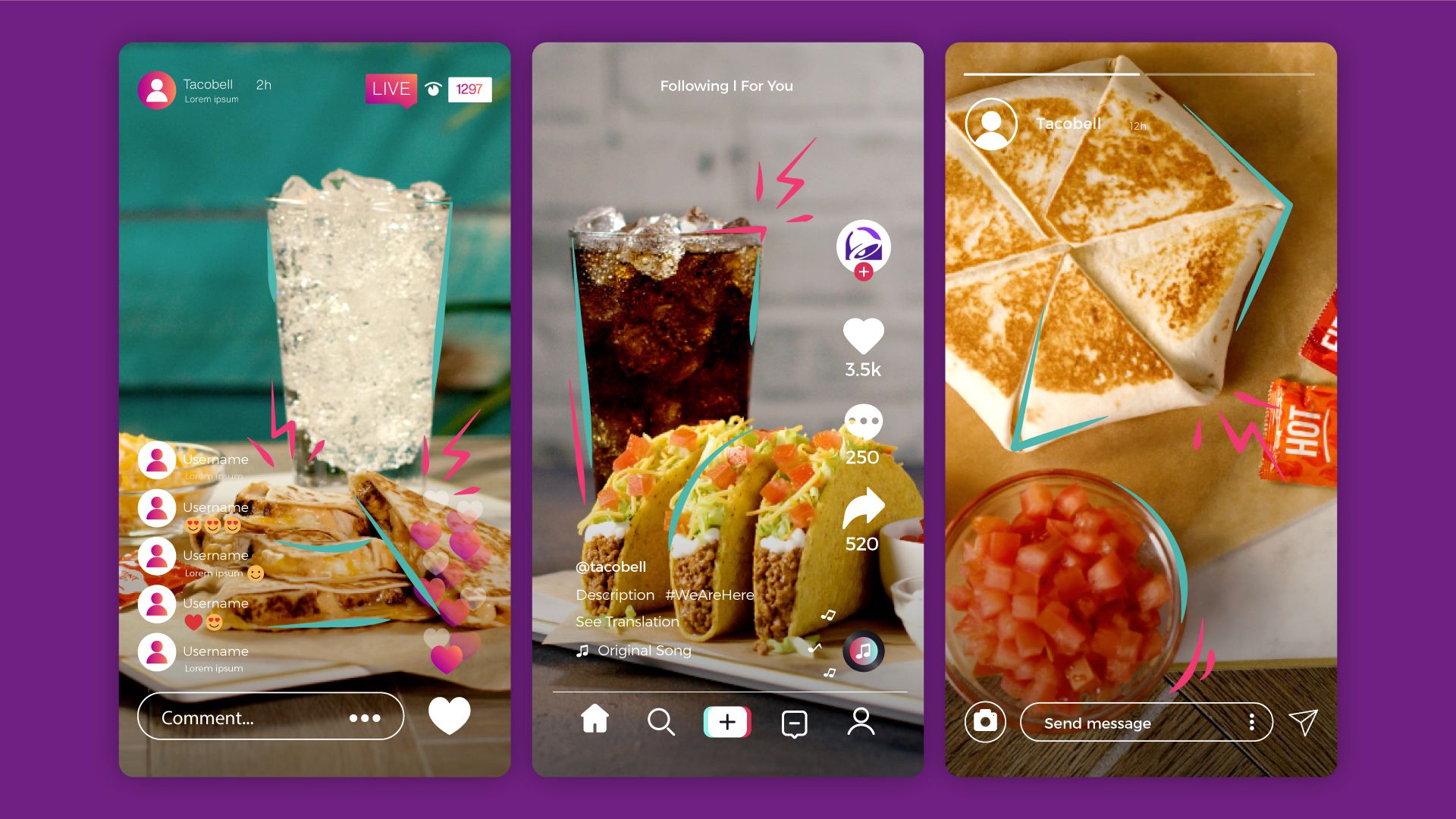 As a brand that focuses on the younger generation we understand that the relevance of the media shown must be different. So, we utilizing the relevant digital formats, suc as IG Live, IG Story and TikTok.
2. Fast-Paced Transition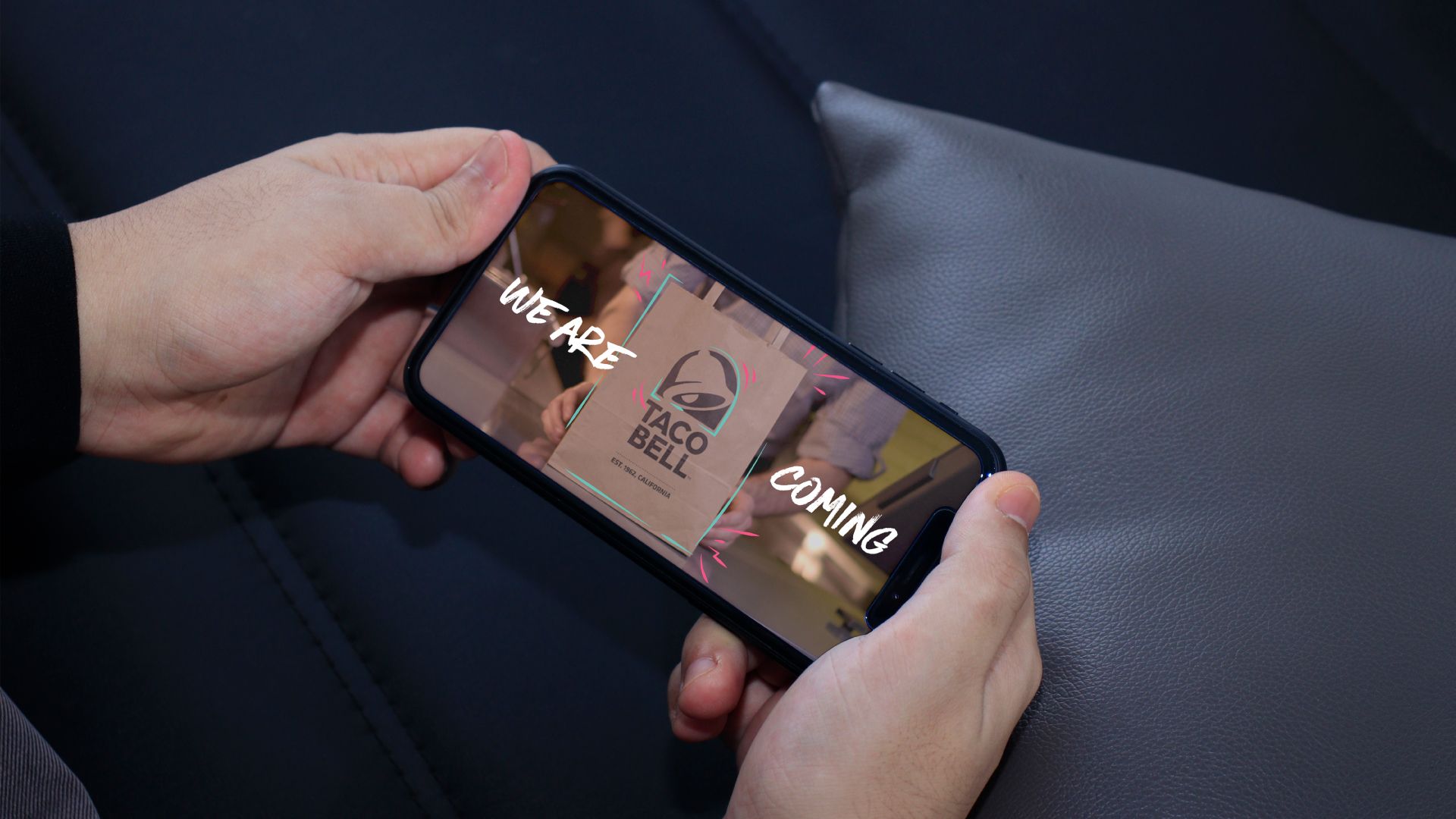 We're using dynamic frame displacement transitions with objective to present youthful visual transition and shorten the duration.

3. Brand Language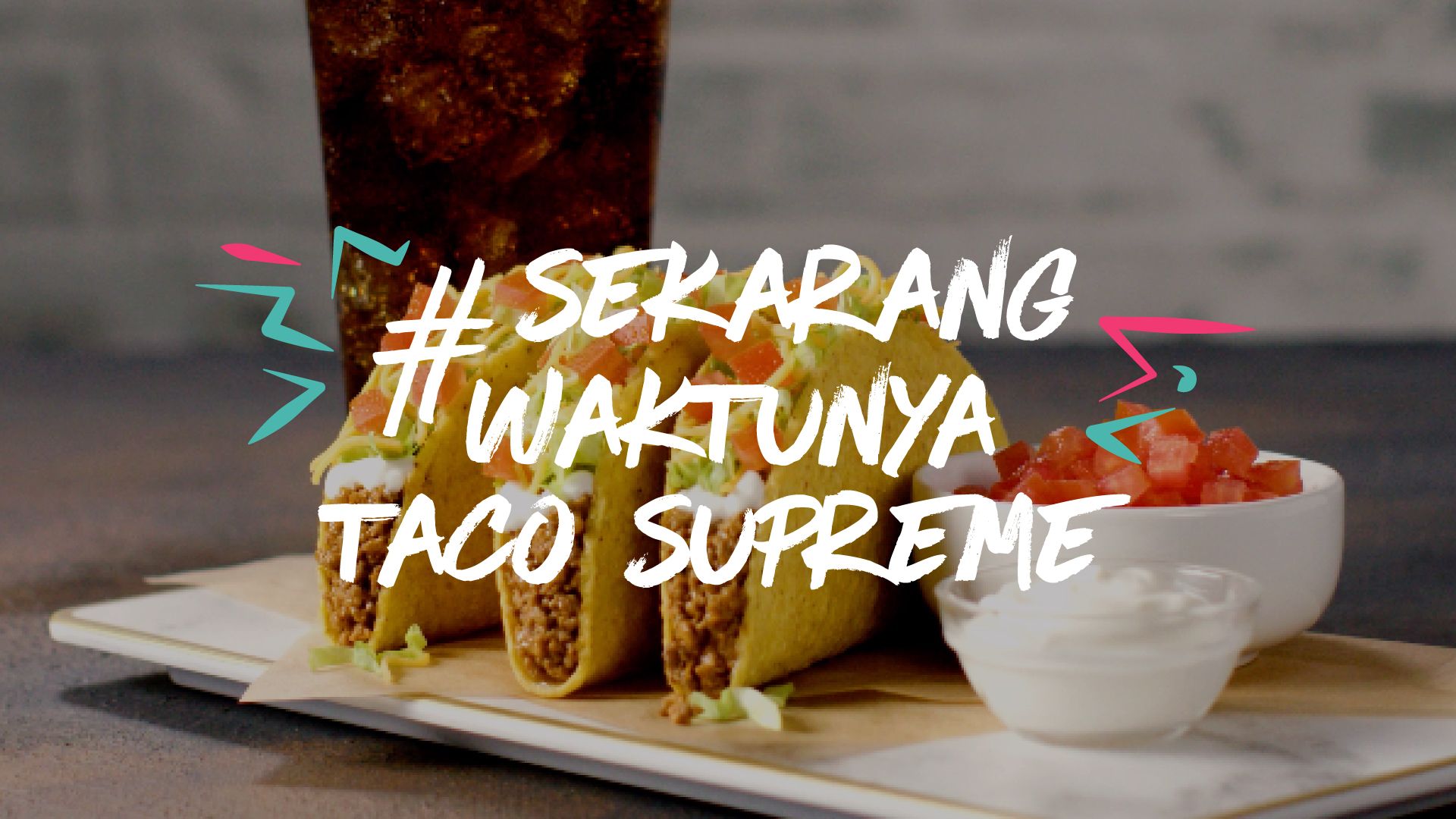 The unique graphic element of Taco Bell is shown with combination of street graffiti art and pop colors.