The new heart of Cibitung. KolaboForest is a sustainable-based creative community, an integration of urban farm, oxygen forest & microshops. It is set to be a fresh destination in Cibitung and its surroundings.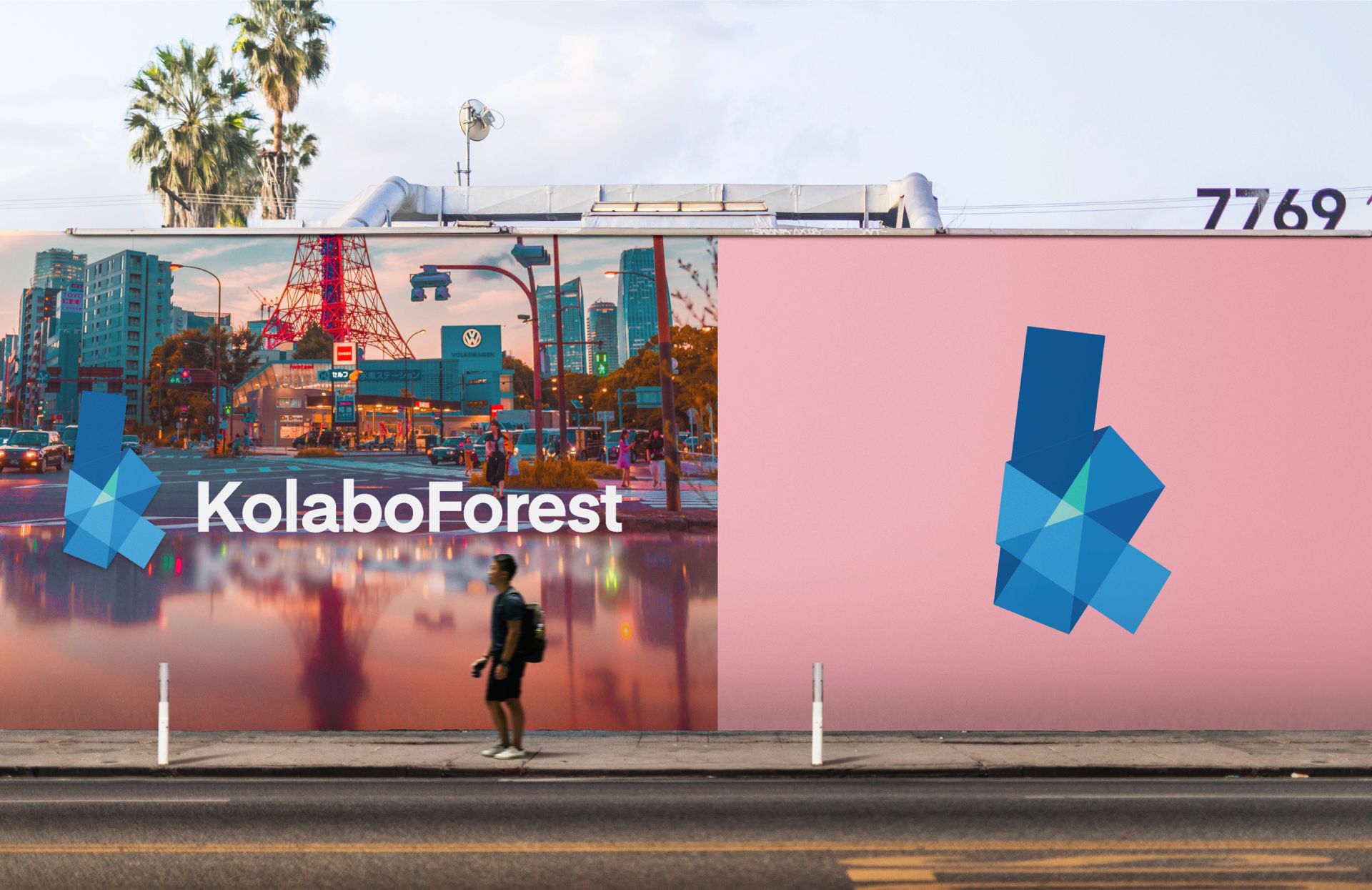 The Folding Origami
The visual idea for Kolabo Forest aims to represent its collaborative spirit and its advantageous location; in the intersection between Jakarta and Cibitung. Aiming for a more poetic and abstract approach, we utilize japanese aesthetics in the form of origami, where two sides (front and back; Jakarta and Cibitung) meet by stacking on each other.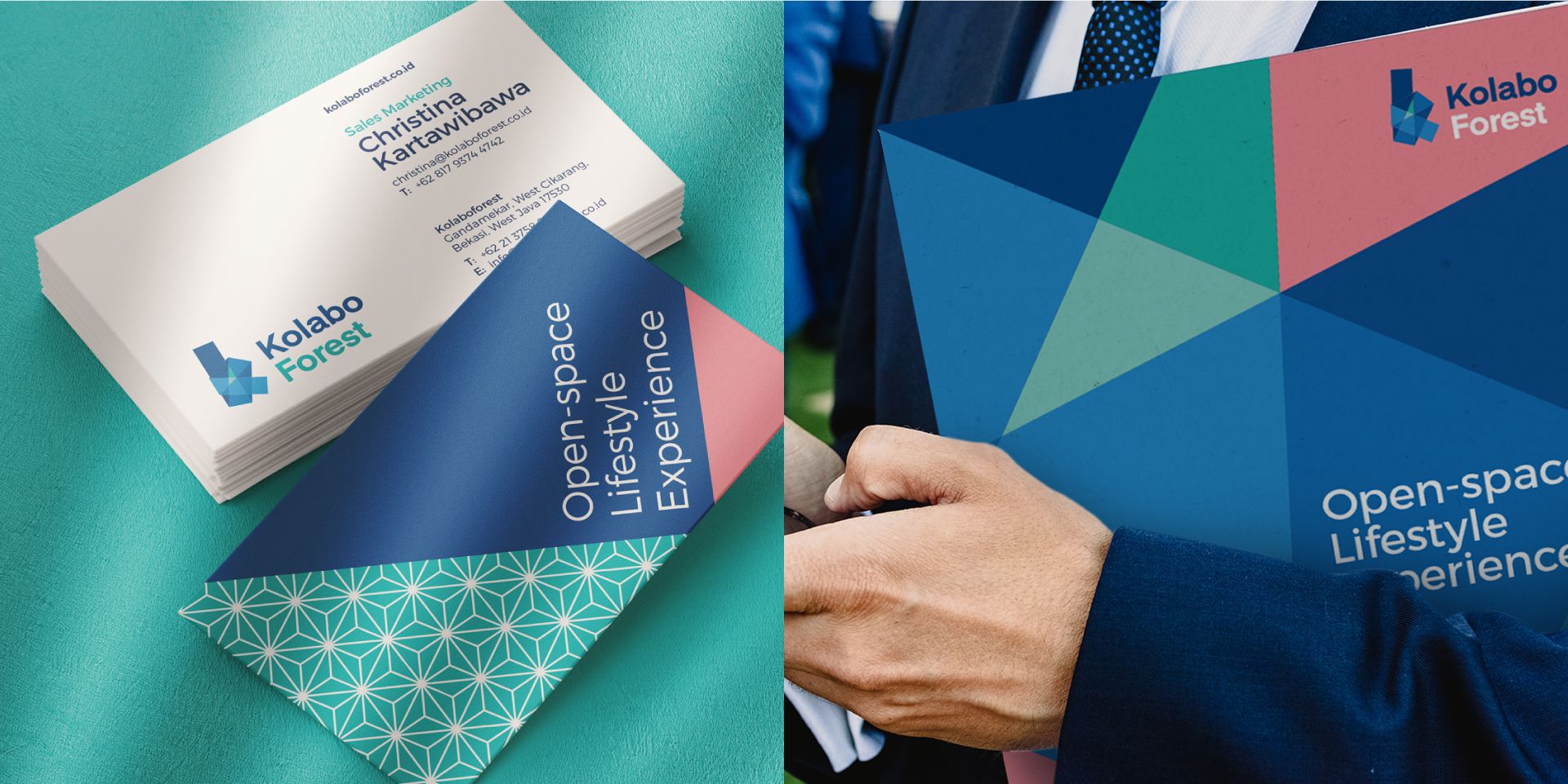 Systematic Visual Identity
In order to create strong identity, we need consistency. Being a part of the visual system, we have marketing collaterals (i.e. social media post, posters, brochure and banner) that need to be implemented in various context effectively. Thus, we need a practical visual system, while being visually pleasing.