Welcome the ultimate culinary experience. Moonshine is here to connect people with the most adventurous soul, who are interested in a place that gives different perspectives, an all-in-one pit stop where they can chill out and form a community with people who share the same value.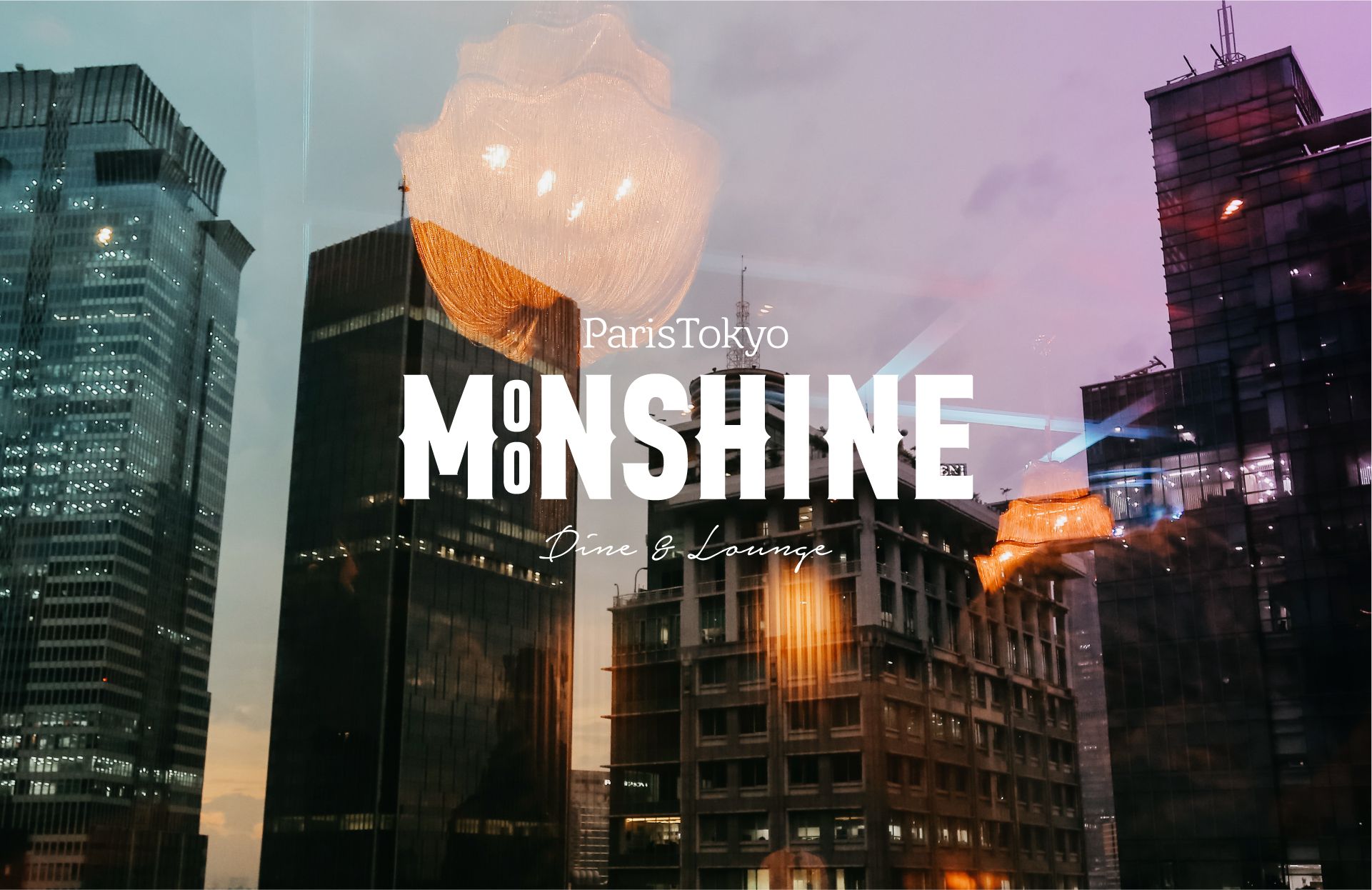 In Moonshine, people will have an extended experience — a place where they can have a serene morning to start their day, revive their minds by noon, and dive into the tranquility at night. Moonshine is where culture meets modern culinary artistry, with multi-sensory delight to ignite their senses on a bold journey of east and west flavor with a twist; cosmopolitan cuisines with a touch of Indonesian flair.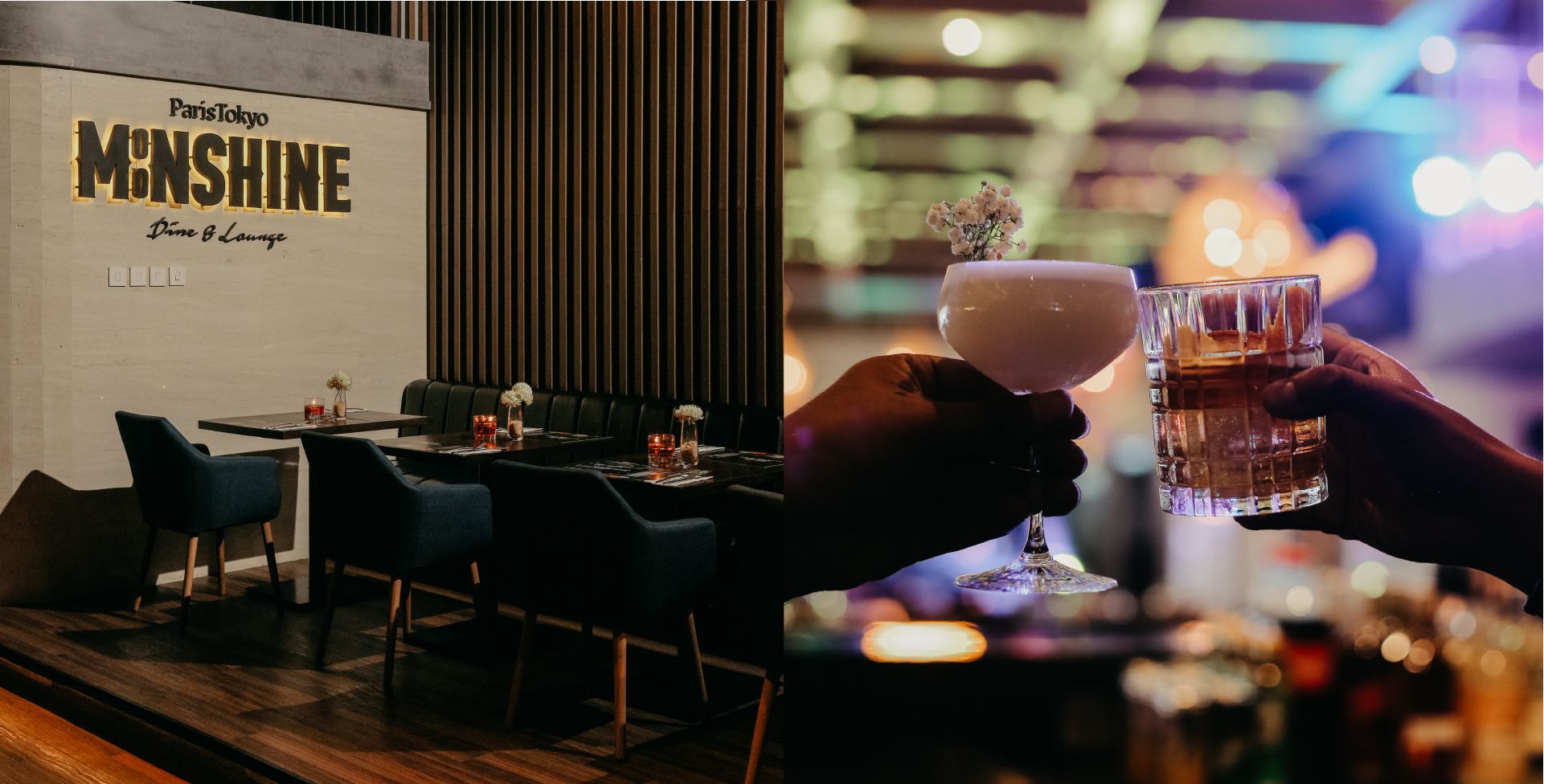 The Brand Identity
The branding was designed to reflect its reputation as a hidden gem inside an office building in central Jakarta that operates as a restaurant until it transitions into a bar at night. We wanted to create a sense of duality with a mysterious vibe that an anti-hero gives off.
We show them through the visual identity treatment which fuses the east and west visual representation in the form of surrealism art, with a touch of grunge texture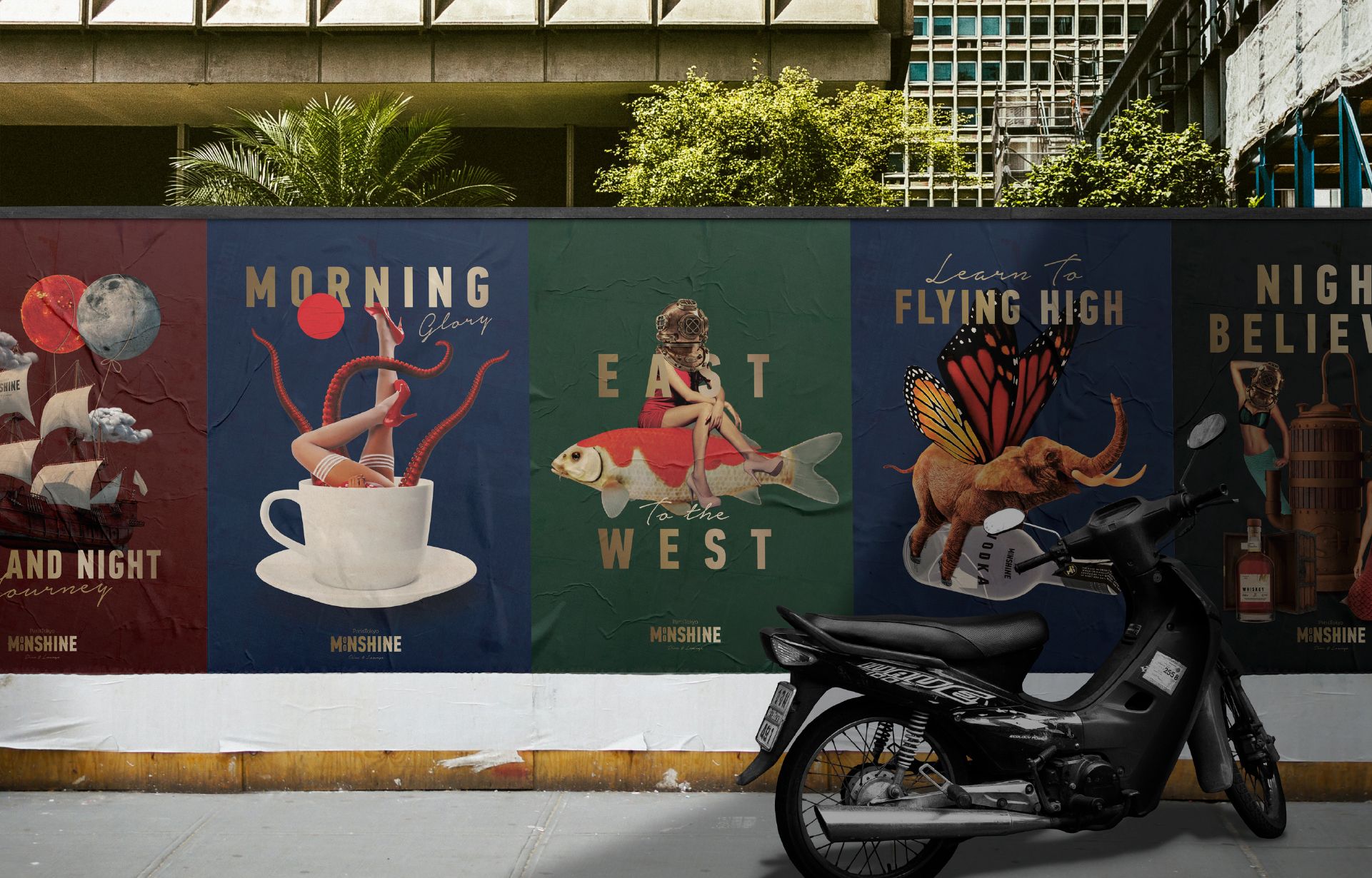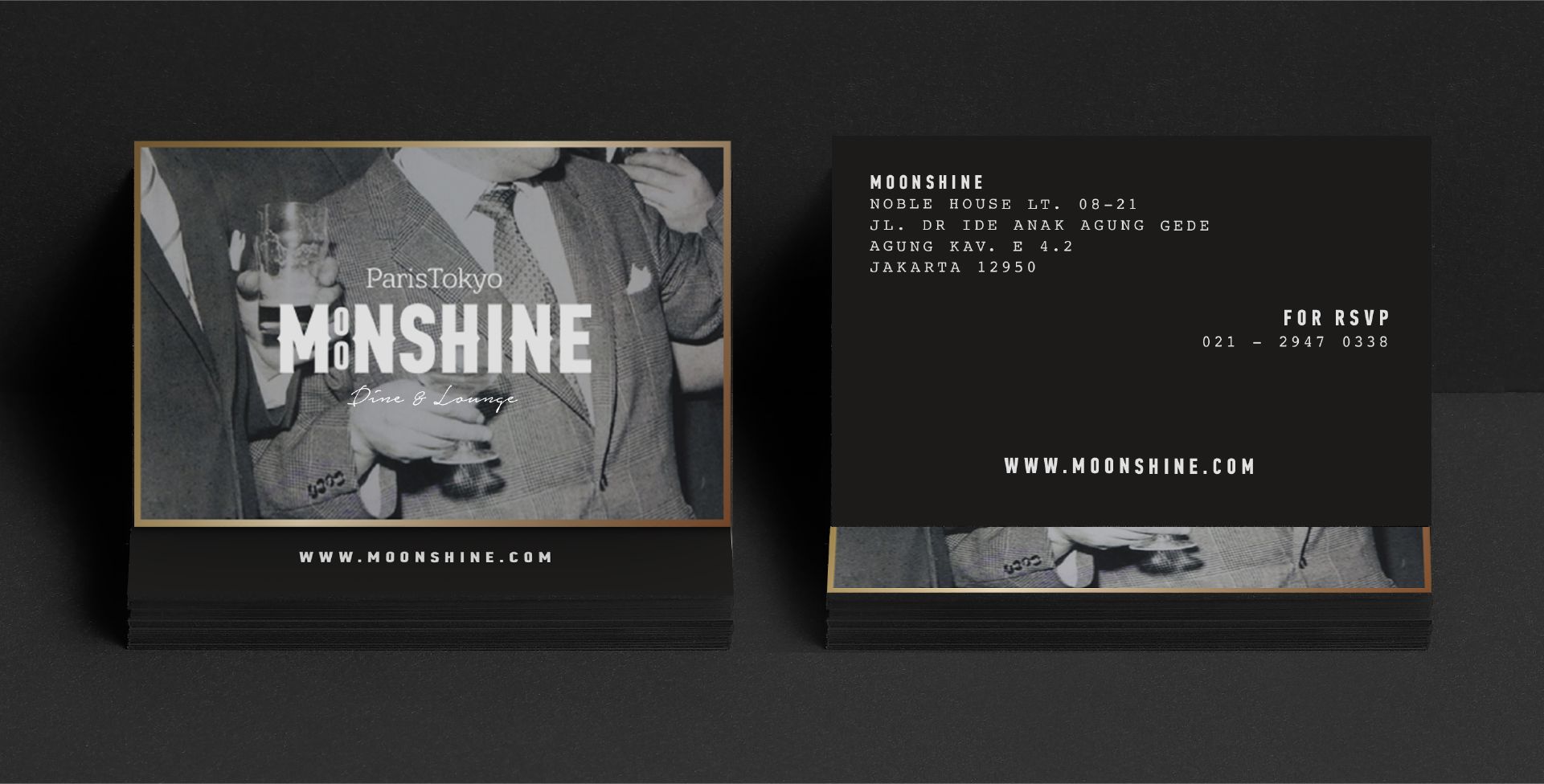 The Logo
The logo was designed to look masculine but still has a modern and luxurious look and feel through the sharp edge of copperplate typography and balanced with a handwritten script.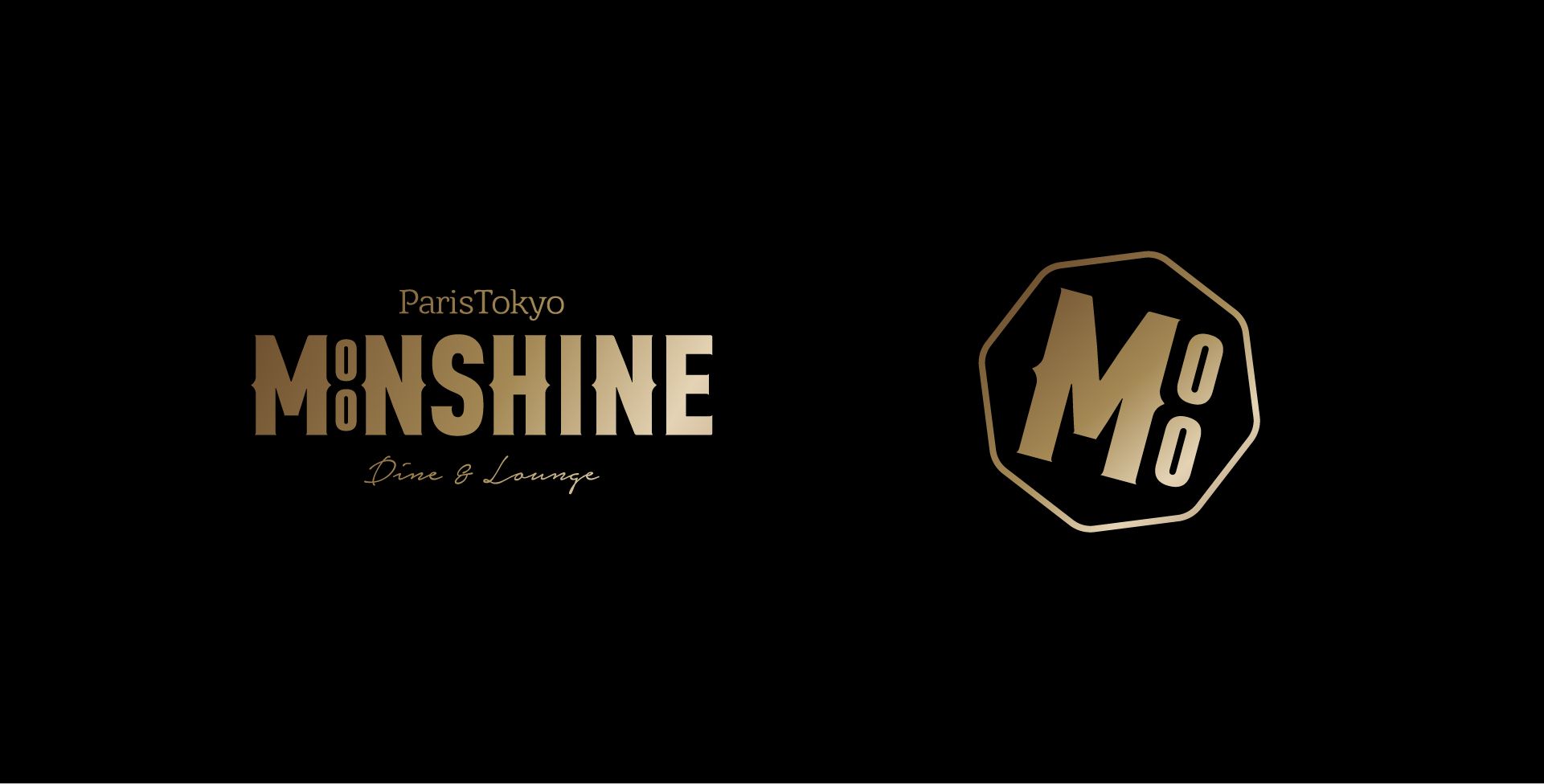 The Touchpoints
The touchpoints consist of marketing collaterals and interior products and artworks.